A first working meeting was held in ME to create a more effective electricity compensation program
Mrs. Lyubomira Gancheva was appointed as the coordinator of the working group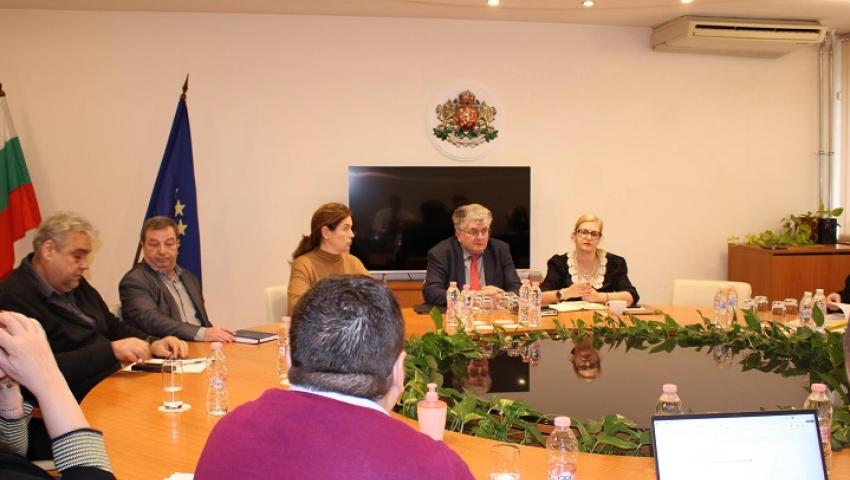 "Our goal is to develop a fair and more efficient mechanism for implementing the non-residential consumer compensation program so that it benefits the public." This was said by the Deputy Minister of Energy Elenko Bozhkov at the first meeting of the working group made up of experts from the Ministry of Energy and employers' organizations. It was attended by representatives of: the Association of Industrial Capital in Bulgaria (AICB), the Bulgarian Chamber of Commerce (BCC), the Bulgarian Chamber of Commerce and Industry (BCCI), the Union for Business Initiative (UBI) and the Association of Energy Traders in Bulgaria. The decision to create the working group was made after a meeting of the Minister of Energy Rosen Hristov with the representatives of employer organizations.
During the working group, both parties expressed the opinion that the compensation program has had a positive impact on the industry, creating predictability and supporting the investment programs of Bulgarian companies. "It is an indisputable fact that over the past year and a half, the Ministry of Energy implemented a significant policy in favor of the industry," said AICB Deputy Chairman Rumen Radev.
The attendees united around several necessary measures to improve the mechanism, part of which are the optimization of the administrative process, the introduction of incentives to reduce electricity consumption and the promotion of energy efficiency.
"We need to find a workable solution based on the framework we already have," said Deputy Energy Minister Iva Petrova. According to her, the modification of the mechanism for implementing the program must be in line with the Decision of the National Assembly on the compensation of non-domestic end customers by the end of the year, with the EC Regulation of October 6, 2022 regarding emergency intervention to deal with high energy prices, as well as with the Commission's temporary framework for state aid measures to support the economy.
Mrs. Lyubomira Gancheva was appointed as the coordinator of the working group.
In the next week, the employers' organizations are expected to send concrete proposals to be discussed at the next meeting of the working group.