Rosen Hristov: Bulgaria already plays a key role in supplying gas to Europe
The Minister of Energy held bilateral meetings with colleagues from Azerbaijan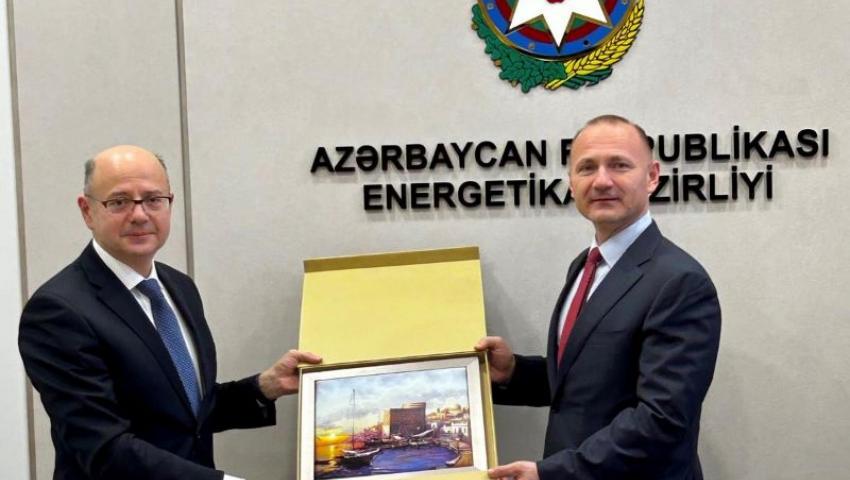 The Minister of Energy Rosen Hristov held bilateral meetings with the Ministers of Energy and Economy of Azerbaijan - Parviz Shahbazov and Mikail Jabarov. Both sides expressed satisfaction with their cooperation in the field of energy.
The ministers of Azerbaijan expressed their interest in the gas infrastructure of Bulgaria, which is one of the few suitable opportunities for the transit of gas to South-Eastern and Central Europe. In this regard, Minister Hristov explained the possibilities of the existing infrastructure, including the interconnector with Greece (IGB), which has been operating since October last year, as well as the started construction of the new gas connection with Serbia, which is expected to be operational at the end of the year.
"As a result of our cooperation with neighboring countries, Bulgaria now has a key role in the supply of pipeline gas from Azerbaijan, as well as LNG from the contracted terminals in Greece and Turkey. This is also due to the increased interest in partnership with us from many countries in the region," explained Rosen Hristov.
He also introduced his fellow ministers to the project, which includes improving the gas infrastructure of 4 countries - Bulgaria, Romania, Hungary and Slovakia, which will double the gas transmission capacity.
The bilateral meetings were part of the program of the Bulgarian delegation, which participated in the 9th ministerial meeting of the Consultative Council of the Southern Gas Corridor in Baku. The forum was opened by the President of Azerbaijan Ilham Aliyev and the European Commissioner for Energy Kadri Simson. Denitsa Zlateva - executive director of Bulgargaz, Vladimir Malinov - executive director of Bulgatransgaz, Teodora Georgieva - executive director of ICGB, as well as the head of the political office of the Minister of Energy Lyubomira Gancheva participated in the Bulgarian delegation.