Parliament has just over a month to pass the anti-corruption law and the Recovery Plan laws
The elections will be held on April 2, President Rumen Radev said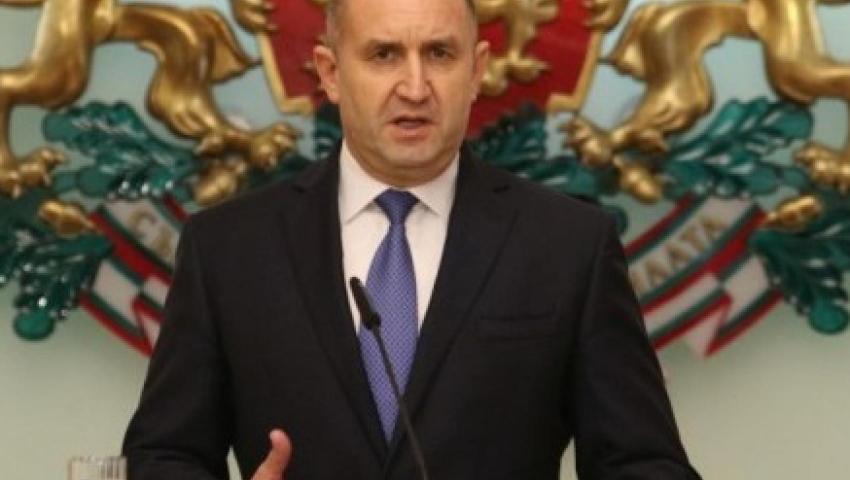 Taking into account the technical challenges facing the CEC, the elections will be held on the first possible date when there will be no risk to machine voting, in order to comply with the law that dictates that every Bulgarian citizen must be able to choose - to vote by machine or with paper. Therefore, I will issue a decree dissolving the National Assembly on February 3 and scheduling parliamentary elections on April 2. This was said by President Rumen Radev, quoted by BNT.
He hopes that in the remaining time, the people's representatives will pay attention to the important laws - the anti-corruption law, on the control of the chief prosecutor and the other laws, nearly 40 laws related to reforms under the Recovery and Sustainability Plan. He hopes that the fight against corruption, the Recovery and Sustainability Plan, European integration will be a real priority and not just pre-election promises, he commented.
Radev did not comment on whether there would be changes in the official cabinet, specifying that he would talk to every single minister.
The President also commented on Stevo Pendarovski's decision to stop the access of a Bulgarian MEP and several Bulgarian citizens to the RSM, saying that all European mechanisms would be activated so that this anti-Bulgarian hatred and hysteria would end.
"Now you understand why I fought so hard for the rights of the Macedonian Bulgarians to be protected in the RSM constitution and for this to be a mandatory condition for starting the negotiations. So the RSM has not even started the negotiations. It has not yet opened the door to the room, where these negotiations are taking place. I expect the RSM institutions to prove, not only that they are not part of the anti-Bulgarian campaign - this is no longer enough - it is high time they prove that they are actively fighting against this campaign. In our case, be sure that all European mechanisms will be activated so that this anti-Bulgarian hatred and hysteria will be put to an end," said Radev.