The government estimated the projects from the country's future energy strategy at 46 billion euros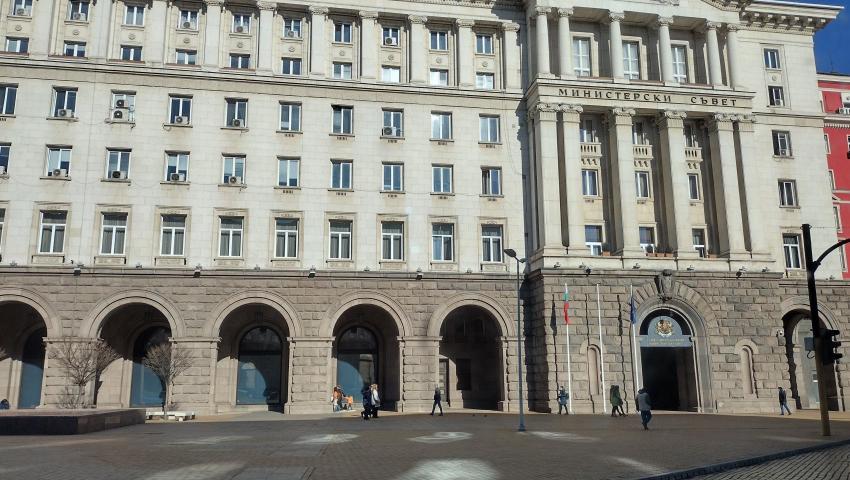 The estimated value for the implementation of all the projects included in the new energy strategy amounts to about 46 billion euros. This was explained today by the caretaker government, referring to the newly prepared document for our country's electricity strategy. The projects are related to the construction of new nuclear power plants, renewable energy plants, the closure of thermal power plants after 2030, and there is almost no information on the development of the gas sector.
At its meeting today, the Council of Ministers approved a strategic vision for the development of the electricity sector in the country 2023-2053. The document focuses on several main priorities in the development of the sector. First of all, Bulgaria should remain a leader in the production and export of electricity in the region. The protection of national and energy security, as well as the sustainable use of local energy resources, are also among the main priorities in the document. The implementation of the policies and projects envisaged in the strategy should contribute to the achievement of the European goals for decarbonization and increasing energy efficiency. Among the main priorities laid down in the document is the implementation of a fair transition to decarbonization of the affected regions, as well as protection from energy poverty.
The strategic document stipulates the use of domestic lignite resources by 2030 and their gradual reduction and cessation by 2038. This will contribute to the preservation of energy and national security, as well as the country's role as a regional leader in the production and export of electricity.
Four new nuclear reactors are to be built to replace the decommissioning capacity. Two of them are expected to be located at the Kozloduy NPP site, and two more - at the one in Belene. The new energy strategy also focuses on the development of RES projects - both photovoltaic and wind power plants, as well as hydropower plants. Regarding of geothermal energy, the main conclusion is that it can be fully used mainly for heating.
A key element in the future development of the sector is the production of hydrogen, which is expected to reduce and replace Bulgaria's dependence on natural gas imports. In this aspect, the state will rely on the rapid resumption of the work of PSH Chaira, as well as the provision of resources for the construction of an underground PSH. The modernization of nearly 2,000 km of electricity transmission network and its accompanying infrastructure, which is laid down in the strategy, will help to ensure sufficient capacity for connection and transmission, so that Bulgaria maintains its leadership role in the region.
With today's decision, the Council of Ministers obliged the Minister of Energy to present the adopted strategic vision to the National Assembly.