The government approves today the contract between "Bulgargaz" and "Botash" for LNG fuel supply capacity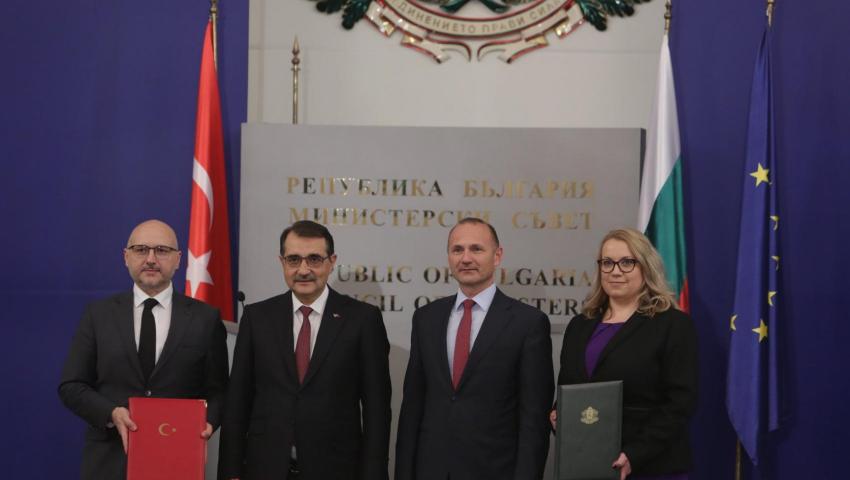 A draft decision approving an agreement between "Bulgargaz" EAD and the Turkish state energy company "Botash" will be considered by the caretaker government at its meeting today. Thus, our country gets access to the terminals and the gas transmission network of Turkey for a period until the end of 2035, and for the first time a foreign company gets similar access to the gas infrastructure of our southern neighbor.
It is planned that 1 billion and 500 million cubic meters of the blue fuel, provided by various sources, can be transported to our country annually.
Because of the contract, "We continue the change" demanded a hearing in the Parliament of the Minister of Energy. However, it was denied to them. There are doubts that with the 13-year gas agreement with the Turkish company Botash, concluded by Bulgargaz, an attempt is being made to return gas supplies from Gazprom, but through Turkey. Rosen Hristov categorically denies such suspicions.
A day ago, Minister Hristov explained to bTV that this is another political intrigue from which some parliamentary groups are trying to make dividends, said Hristov. According to him, the contract with Botash provides economic and financial security for our country.
This contract is not about quantities, it is about capacity. In the same way that we booked slots on Revitusa, we are also booking slots and transit through the Turkish gas transmission network. What kind of gas we will let through it depends entirely on us and on the tenders we conduct, the energy minister pointed out.
There is no way that disguised Russian gas can enter from there, because we negotiate with the suppliers and in every tender that we announce, there is an express requirement that there be no Russian companies and no Russian gas, he added.