The caretaker government is proposing a new mechanism for energy compensation for businesses and households. The new Parliament is underway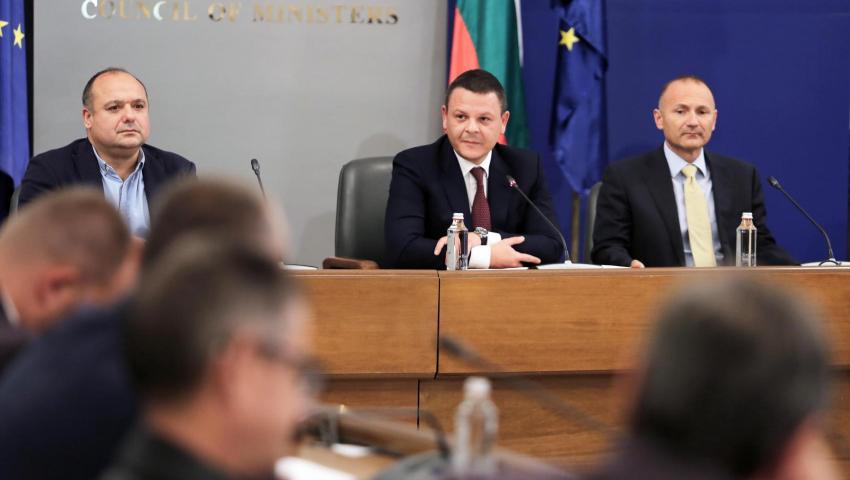 We have developed a mechanism for energy compensations and their financing in a draft law to implement a European regulation to deal with high energy prices. This was stated by the Deputy Prime Minister for Economic Affairs and Minister of Transport and Communications Hristo Alexiev at a meeting of the Energy Crisis Staff, quoted by the press service of the Council of Ministers (CM).
An emphasis in the proposed changes is the predictability of the price of electricity, gas and electricity for household consumers. "Thus, households will have the peace of mind that they will be able to afford lighting and heating and they will not have to change the type of heating in the middle of the heating season", noted Hristo Alexiev. He emphasized that the operation of the regulated electricity market for household consumers is preserved. Changes can only happen after legislative amendments. The main role in these amendments will be played by the new National Assembly. His first hearing is scheduled for next week.
"The mechanism will be financed through joint contributions from all electricity producers. Producers' excess profits will be taxed and with the funds that come in, compensation will be paid to those who need them. Electricity, gas and heating consumers who have public functions - schools, kindergartens and nurseries, social homes, etc., will find support in order to calmly continue to perform their functions", assured Hristo Alexiev.
The representatives of the branch organizations pointed out that the adoption of such a law is inevitable and necessary, but the details of the proposed mechanism should be considered so that it is easily and transparently applied. Business welcomed the transparency in talks with the state about natural gas supplies, which led to a significant reduction in the price of the blue fuel. They expressed confidence that also on the issue of the energy compensation mechanism, cooperation between the state, business and trade unions will bring benefits to market participants and consumers.
There were 29,055 more applications for targeted heating aid submitted as of October 13, 2022, compared to the same period last year. The deadline for applying for the targeted aid is October 31. The total number of submitted applications as of October 13 is 346,486 for the upcoming heating season. As of the same period last year, there were 317,431 applications, the Social Assistance Agency (SAA) announced today to BTA. For the entire heating season 2021/2022, the total number of submitted applications was 343,991.