The Ministers of Energy and the Environment demanded a plan to deal with the pollution of Maritsa 3 and Brickell thermal power plants
Rositsa Karamfilova: Our goal is not to close capacities, but to comply with the legislation and guarantee the protection of the environment and human health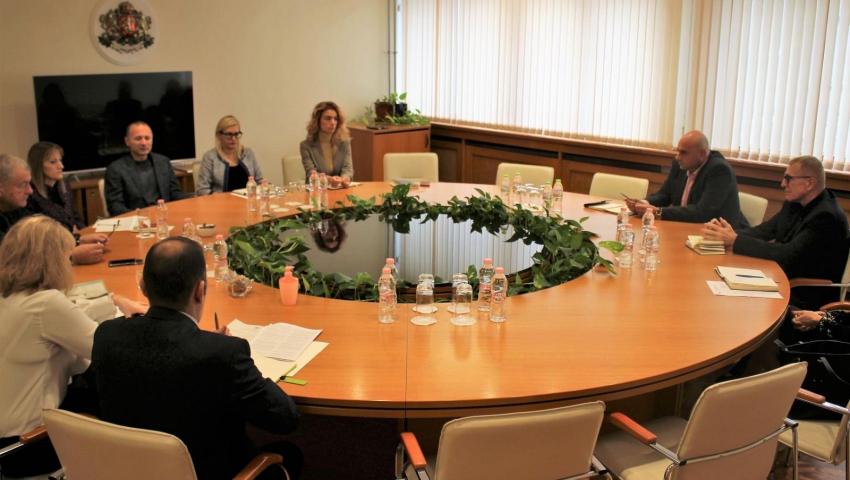 On the initiative of the Minister of Energy, Rosen Hristov, a meeting was held today at the Ministry of Energy with the management of TPP "Maritsa 3" and TPP "Brickel", as well as with a team of the Ministry of Energy and Mineral Resources, headed by Minister Rositsa Karamfilova. The topic was the plan required by the two ministries to deal with the registered exceedances of the air quality norms, to which the two enterprises have contributed. "The problem has a solution and it is technical, not political and through pre-election protests. There is a clear complex of measures that can lead to entry into the specified norms, if not - we will be forced to switch to closure," said Minister Hristov. "We don't want it to be closed, but we will not compromise with daily inspections and the observance and application of the law," Minister Karamfilova said categorically.
During the meeting, the management of the two enterprises presented specific short-term, medium-term and long-term measures for each thermal power plant, with which to guarantee the operation of the thermal power plants within the permissible environmental norms. These include: the use of low-sulphur coal, improving the efficiency of the combustion process, expanding desulfurization plants, switching to reduced capacity operations and preventive shutdowns when approaching air quality standards for sulfur dioxide are detected. The implementation of some of these steps has already started in both companies, and the Ministries of Environment and Water and Energy will provide continuous monitoring and control over its implementation. Daily inspections will be carried out by the Ministry of Internal Affairs and Communications. The companies specified that in the coming months, a large-scale repair of the boilers of the "Brickel" TPP will begin, which will also help to reduce unorganized emissions.
A concept was presented for the companies' long-term investment program, which includes the introduction of a thermolytic plant with a capacity of 400 MW. The realization of a pilot project on it, which will be monitored by the Ministry of Energy and its experts, was discussed. Its successful implementation will be important for reducing carbon emissions and achieving real decarbonization by companies.