Rosen Hristov: We are confident that on October 1 the gas connection with Greece will be ready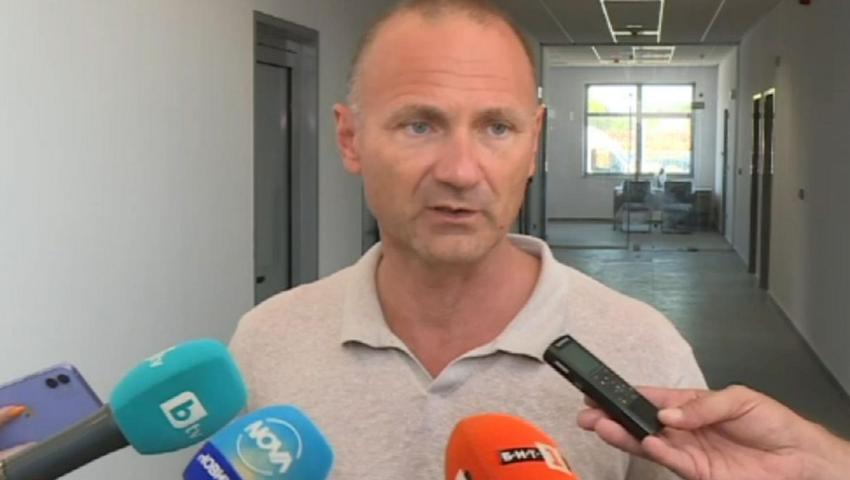 For now, there is confidence that the Greece-Bulgaria interconnector will be ready and gas will flow on October 1. Even if the project is ready earlier, gas cannot be released before that date due to arrangements made by the previous government. This was told to journalists by the acting Minister of Energy Rosen Hristov, who inspected the Bulgarian section of the intersystem gas connection. His tour began at the Stara Zagora gas measuring station and ended at the Dispatch Center, located near the village of Stamboliyski in Haskovo.
One of the more important things to be completed is the SCADA Control System. This is the electronic management of the gas pipeline. All faucets, all systems are controlled by computer and this is the system that controls them, Minister Hristov specified.
It is currently in test mode and it has been agreed that on September 14, an expert company that is hired by the Ministry of Energy will come to perform a full control of the system to confirm its condition. The idea is that the SCADA system will command the operations of the gas pipeline like this will happen remotely - from the office of the gas operator in Sofia. The backup system management center will be near Haskovo. The operator's teams will also be stationed there to repair the damage in case of need.
The second element is the systems, which are again connected to SCADA - data transmission. This is done with an optical cable. The project envisages a second optical cable to ensure 99.9 percent system availability, the caretaker minister added. The idea is that the backup route will be completed at a later stage, and now, for the inspection on September 14, another backup communication system will be built.
The third important and critical element is all the components that are related to safety. The removal of all objections is included in the schedule, so this should also be ready on time, Rosen Hristov also commented.The fourth important point is the preparation of all documents for obtaining act 15 and act 16. Here, the Ministry of Internal Affairs and Communications helps with their experts for the faster preparation and approval of the documentation.