Prime Minister Donev: We propose to grant a BGN 800 million loan to Bulgargaz
We have not removed Gazprom from the list of options, but we are looking to exhaust all other possible options, the energy minister said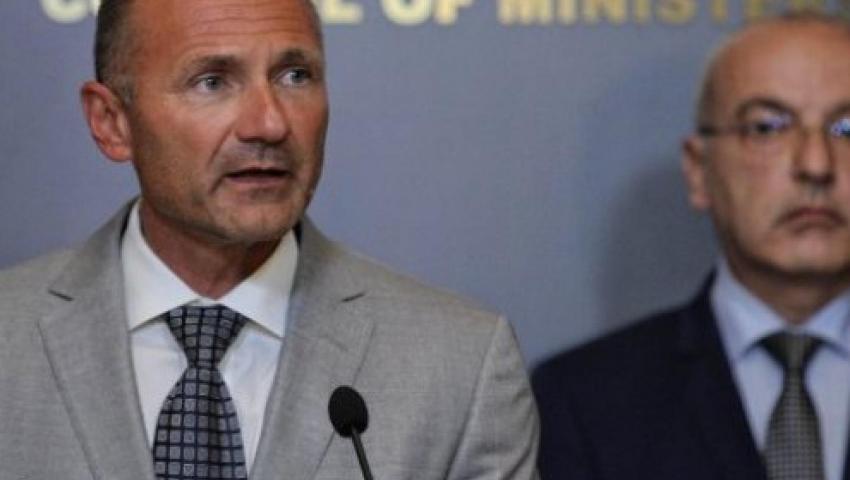 At a meeting of the Council of Ministers, the granting of a loan of BGN 800 million to Bulgargaz is to be discussed. The proposal is from the Ministry of Energy, and the idea is for "Bulgargaz" to enter the market, find long-term financing and thus repay the loan. This was announced by the Minister of Energy Rosen Hristov in an interview with BNT.
We have gas until September, there is somewhere to find until the end of the year. The problem is not so much in the quantities as in the price, Minister Hristov explained.
According to him, all possible sources of natural gas supplies are on the agenda, including Gazprom, but this is the last option.
"The problem is not so much in the quantities as in the price. If we announce that we are paying 5 times the price, we will have as much gas as we want - there are many offers. The problem is in the supply. Most offers are for LNG (liquefied natural gas), for which there are no slots. There are slots of private companies, but their price is such that it does not suit us," explained Hristov.
At the moment, the gas shortage is about 30 percent of the consumption, or more or less as much as "Sofia District Heating" uses. According to Rosen Hristov, if we do not provide supplies at normal prices, either someone has to pay a huge sum, or, for example, Sofia will be left without heating.
"We have not yet started looking for contact with Gazprom, because we are looking to exhaust all possible options. This is the last option, but we have not thrown them off the list of options," said the Acting Energy Minister. According to him, however, there is uncertainty at Gazprom from many points of view - geopolitical, technical, the possibility of producing certain quantities.
Kiril Petkov's government has not stopped talking to Gazprom and has been paid for legal advice to maintain negotiations with the Russian company, the caretaker energy minister explained, adding that there was a recommendation not to open an account in rubles.
"The terms of payments, terms of delivery were discussed. They traveled to Brussels, discussed the EU's general policy regarding Gazprom - whether accounts can be opened in rubles or not, what the general policy is. The negotiations have stopped at one point, where "Gazprom" does not agree to any requests and there was no alternative proposal from our side," said Rosen Hristov. According to him, Europe has not stopped buying gas from Gazprom, and Bulgaria continues to buy Russian gas through intermediaries.
Hristov stated that Kiril Petkov's office "didn't stop talking with Gazprom" and commented that there was a file according to which "negotiations were conducted, letters were sent and a colossal amount was paid for legal advice to support these negotiations" Hristov also emphasized that Europe has not stopped buying Russian gas.
He was adamant that there is no option to switch completely to electricity during the winter season.
We have noticed anomalies in the gas transactions with the intermediary "MET Energy". If we see something illegal, we will contact the relevant institutions, Hristov assured.
The acting energy minister also said that the compensation of 25 cents for fuel is not enough and a central solution must be found in negotiations with Lukoil.