The resigned prime minister will negotiate more quantities of natural gas in Azerbaijan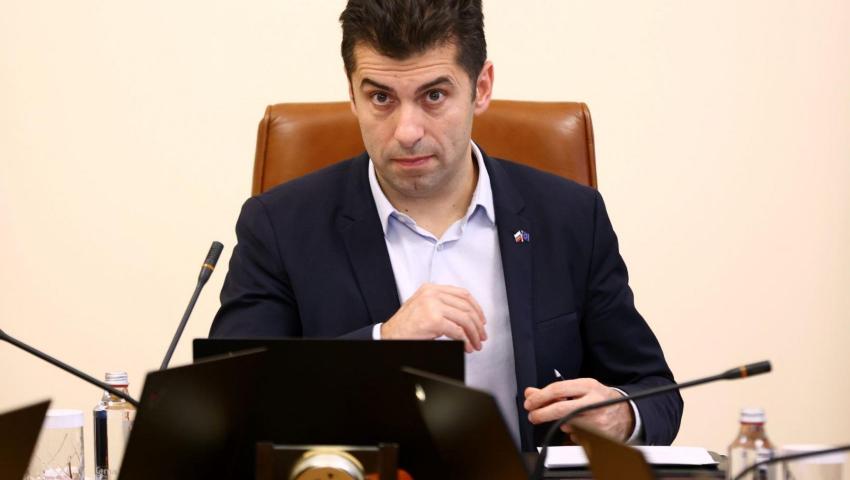 The resigned Prime Minister Kiril Petkov will visit Baku on July 21 and 22. During his visit, the Prime Minister will hold a meeting with the President of Azerbaijan, Ilham Aliyev. The main topic of the talks, in which the energy ministers of the two countries will also participate, will be cooperation in the field of energy and the possibilities for additional supplies of Azeri gas to Bulgaria, beyond those already agreed in connection with the new Greece-Bulgaria interconnector. This was announced by the government information service.
Bulgaria is one of the three recipients of Azeri gas in Europe, for our country Azerbaijan is an important partner in achieving real diversification of energy supplies, is the position of Bulgarian Prime Minister Kiril Petkov. The government's priority is to improve the regional energy connectivity and energy security of Bulgaria and Europe.
In addition to the bilateral meeting between Prime Minister Petkov and President Aliyev, the program of the visit to Baku also foresees an extended meeting between the delegations from both countries, as well as a working dinner for the Bulgarian delegation given by President Aliyev at his home. A working meeting of Prime Minister Kiril Petkov with representatives of the Bulgarian-Azerbaijani Chamber of Commerce and Industry and with the chairman of the parliamentary group for friendship between Azerbaijan and Bulgaria will also be held.
It is not clear from the announcement whether Azerbaijani companies will be involved in the gasification of our country. Such intentions were already announced at the first signing of the contract for the supply of natural gas from Baku.