The resumption of negotiations with Gazprom cannot be a condition for supporting a new cabinet, Rumen Gechev comments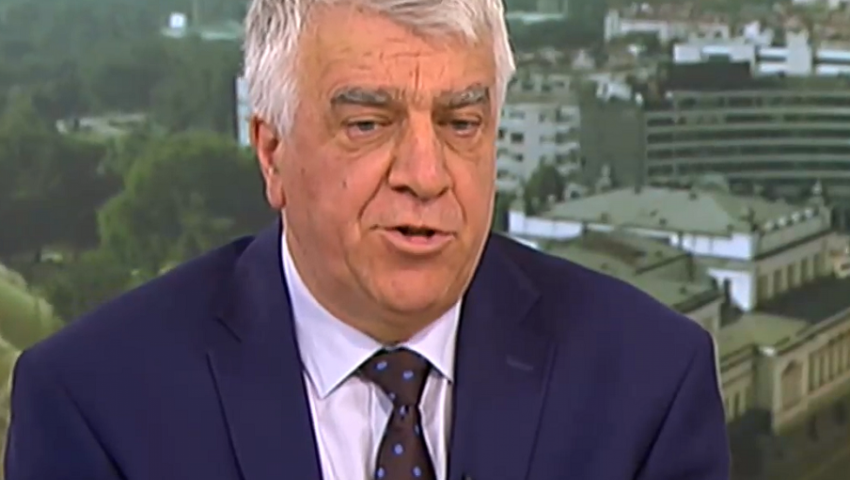 "Renewing negotiations with Gazprom cannot be a condition for supporting a new cabinet. We have a decision of the National Council and I said that we insist on negotiations, as it is in the interest of business and Bulgarians. This was announced in the studio of "Hello, Bulgaria" by BSP MP Rumen Gechev.
"We need to talk to all suppliers," he said. However, this cannot be a condition, as the BSP is not a sales representative of any company from Russia, the United States or Pakistan. We need to negotiate with all suppliers benefit for the Bulgarian business ".
"At this stage, there is no way to set preconditions for the mandate holder. I will allow myself to say the following: if we work quite well in the economic sphere with our colleagues, you can see that we have foreign policy differences. Some of them have a strong economic impact. We would insist that we be careful in our negotiations with foreign policy assessments, especially those that have economic consequences. We welcome diversification. Not two, let 20 ships come from the United States. That would be great. Let them compete so that Bulgarian business can get the most affordable prices," Gechev added.
According to him, without the BSP it will be difficult to form a new coalition.
"In Bulgaria, processes are taking place that are related to geopolitical conflicts and displacements in the world. They are not personal, as some try to present them. This is a serious political battle. BSP is a problem for some people. This is the only former socialist-communist party that participates in power and is on the political field in Eastern Europe," Gechev added.
He explained that the left is against arms exports to both Ukraine and Russia. "We do not want to be involved in this conflict. Arms exports are not contrary to international law. NATO members export weapons to Ukraine. The question arises - the one who attacks the export of possible weapons, what does he want to suggest - that Bulgaria violates international law? If our country exported weapons, it would not violate the law. Then the attack is not against Cornelia Ninova, but against the BSP. Ninova, as deputy prime minister and economy minister, is in charge of arms exports, but she signed last. The commission includes the Ministry of Defense, military counterintelligence, and SANS. The heads of the National Security Agency are appointed by the Presidency. Only at the end is the Deputy Prime Minister signed", Gechev explained.
"The BSP believes that a government should be formed, but not at any cost. We have to reach an agreement, "he concluded.
Only two days ago, however, Deputy Prime Minister Cornelia Ninova commented on BNT that after several meetings with gas distribution companies, which provide 85% of the country's economy, and with other employers, the only conclusion is that the government should have continued negotiations with Gazprom. Petkov and I had a disagreement here, and we have commented on it many times, Ninova stressed at the time.