Maria Gabriel: Europe is on the verge of a new wave of high-tech innovation
The EU will announce its new European Innovation Strategy in two weeks, the EU Commissioner announced at a conference on innovation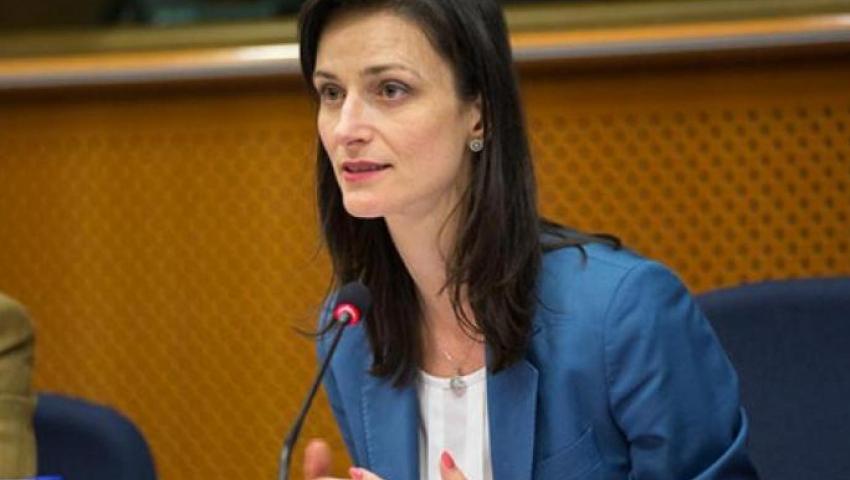 Europe is on the verge of a new wave of high-tech innovation, said Bulgarian EU Commissioner Maria Gabriel at a conference "Innovation through Politics", which is being held in Sofia and is organized by MEP Tsvetelina Penkova, BTA reported.
High-tech innovations are a unique combination of software and hardware components. Europe is a leader in science but lags behind in innovation, the commissioner said. Europe has strong industrial sectors, but thanks to science and innovation, they can become strategic so that they lead to independence, she added. She said the EU would announce its new European Innovation Strategy within two weeks. The latest innovation strategy is from 2020, and many things have changed since then, Gabriel said. She cites data from 2021, which show that for the first time investments in startups in Europe have tripled and in 2021 alone they are 100 billion euros.
Maria Gabriel said that innovation can happen without politics, but the result is that companies leaving Europe turn ideas into services that do not benefit much of society. That is why the policy in cooperation with the innovation sector must set the direction and develop, Gabriel commented.
She also emphasized the crucial link between education and innovation, saying the issue had not been raised so far. There is a great need for the two to work hand in hand, Gabriel said. She announced that for the first time, innovation was included in the European Strategy for Universities. We can make these initiatives a reality. From 2023, we will propose a new program for incubators for innovation in universities, said the European Commissioner.
Two thirds of successful innovations come from industry, said Vasil Velev, chairman of the Bulgarian Industrial Capital Association. According to him, deindustrialization cannot achieve a breakthrough in the innovations required of the industry, namely it supports the development of innovations. Industry is a natural field for their development and implementation, Velev said. According to him, Bulgaria has a 20-25 percent higher share of industry in gross value added than the average European share of industry in gross value added, but it is not popular.
The level of perception of corruption is high, but it comes from the state, Velev said. He said that more than half of the country's GDP is realized through exports. We have dozens of companies that are in the TOP 10 in the world in mechanical engineering, technology, pharmacy, electronics, transport, but this is not widely known, said Vasil Velev.
He stressed that innovation requires people and the development of education. The Recovery and Sustainability Plan provides for over 1500 STEM offices and this is very important to be implemented. The IT sector is developing well, it has very deep roots, which 30 years ago were accompanied by similar offices for training young people to work with computers. Many of the current leading experts in this field started from there. That is why these STEM offices must be realized, because they will give birth to new IT researchers, said Vasil Velev.