Laurer: There is interest in high-tech investments of over BGN 300 million in Bulgaria in recent months
The plant for electric cars near Lovech will receive financial support only after the start of production and hiring a certain number of workers, he explained to MPs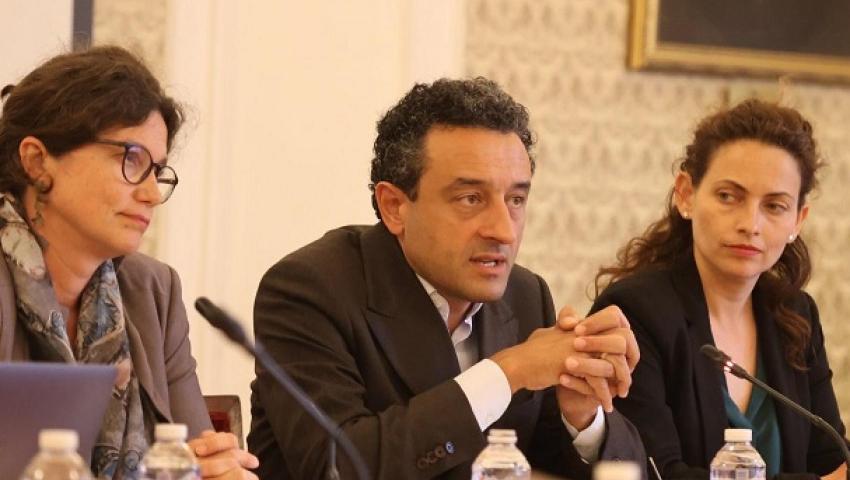 The tendency is for more and more investors to be interested in opening high-tech productions and development centers in Bulgaria. This was stated by the Minister of Innovation and Growth Daniel Lorer during a hearing in the Economic Committee of the National Assembly related to investments in the country. The Minister pointed out that foreign direct investment in Bulgaria has doubled in the first two months of this year, compared to the same period last year.
"Our goal is to encourage economic growth through innovative industries. In recent months, we have announced plans to expand production and build new plants by companies in Bulgaria worth over BGN 300 million, most of which are in high-tech production, "he added.
Minister Lorer gave several examples from the last week, such as an investment of nearly BGN 85 million in a new plant for the production of micro-optics and endoscopes in the town of Parvomay, where the Swiss company plans to create more than 100 new jobs. Another investment, he said, is related to a Japanese carmaker that has already decided and plans to build a development center and hire more than 50 Bulgarian engineers, whose main activity will be developing the next generation of hardware and software for this Japanese company.
Lorer also answered a question related to the main parameters of the concluded Memorandum for the electric car plant near Lovech. He stressed that the interest of the state is fully respected and the contract is legal, in the interest of taxpayers. "It sets out the obligations of the investor and the state, reporting and control of the investment and most importantly, it states that we will not provide funds if the investor does not meet all requirements and commitments in the Memorandum," he said.
Lorer clarified that the company must provide a certain number of jobs, start production, produce the first certain number of cars, and these are the conditions to receive financial assistance. "I hope that this investment in the city will create additional employment and the region, along with several other investments that we are talking about at the moment, will become a regional center of the automotive industry," he added.
He also stressed that the ministry's efforts are focused on supporting small and medium-sized companies to keep the economy competitive. Lorer pointed out that programs for nearly half a billion levs in grant funding have been provided by the Ministry for them. Currently, there is an active grant procedure for nearly BGN 140 million for energy efficiency under the Operational Program "Innovation and Competitiveness".
"In the summer we will start the first procedure under the Recovery and Sustainability Plan for technological modernization, it amounts to BGN 260 million in business grants," he added.