Teodora Georgieva, ICGB: The Bulgarian-Greek connection from Komotini to Stara Zagora will be ready before the next heating season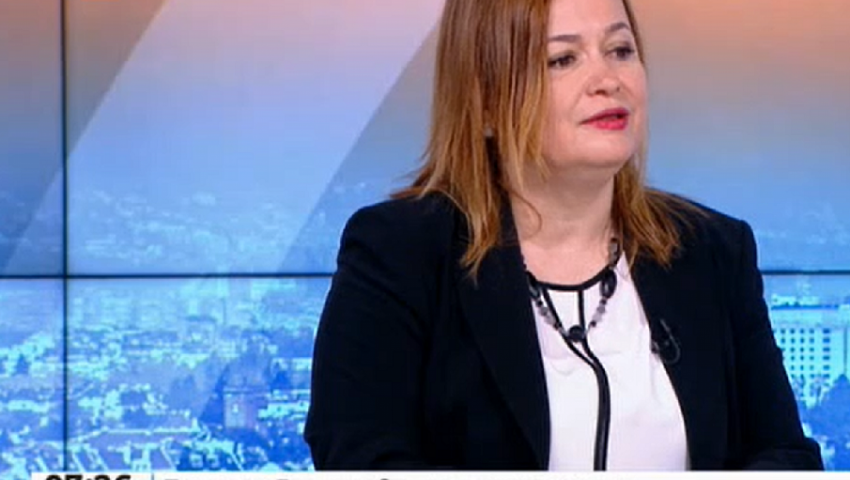 92% of the construction of the Bulgarian-Greek connection from Komotini to Stara Zagora is ready. It is about 182 km, of which 31 km on Greek territory and 151 km on Bulgarian territory. The contractor has committed to physically ready the interconnector by the end of June, with gas tests starting in July. The company is doing everything possible to be ready for the heating season, which is no later than October. This was said in the studio of "The day begins" on BNT by Teodora Georgieva, executive director of the ICGB project company from Bulgaria.
The project is jointly developed by the company in the two countries, represented by two executive directors and two shareholders - 50% of BEH with the principal is the Ministry of Energy and 50% of Poseidon, behind which are the Greek alternative to Bulgargaz." and the Italian.
What delayed the project was, in addition to the coronavirus and the delay in the supply chain of ground equipment, 8 crane units that came in late February. But they have already been tested. The hydro-testing of the gas measuring station in Stara Zagora and the one in Komotini remains, Georgieva said.
There is residual work in both territories, but there is also great progress, Georgieva said. The linear part of the gas pipeline is ready in both territories, the pipes have been laid and backfilled, hydro-certification has been done.
She said they had budget constraints and the Greek construction company Avex gave an appropriate budget.
"We are not satisfied as much as possible, because we expected them to end faster. It costs us a lot of effort and energy to make them work faster. But there is hope, we are already on the final straight, there is serious support and pressure," Georgieva said.
She clarified that the builder owes penalties for this delay. Penalties of around € 90,000 a day have been charged since 1 January, but no more than 10% of the value of the 145m-contract contract, which would accrue by mid-June.
Georgieva also said that 50% of the project's capacity has been reserved. Apart from 1 billion cubic meters of gas from Azerbaijan, there are also reservations of other traders who are entering the Bulgarian market for the first time.
There is a good chance that this terminal will not only fill the capacity of 3 billion, but will be upgraded to 5 billion with the help of a compressor station. This gas pipeline has potential not only for Bulgaria, but why not for import to Ukraine, to the Western Balkans, added the executive director of ICGB on the Bulgarian side.