Maria Gabriel insists on coordinated action and EU funding in support of Ukrainian culture
Ukraine's cultural heritage is an integral part of the European one, said the Bulgarian EU Commissioner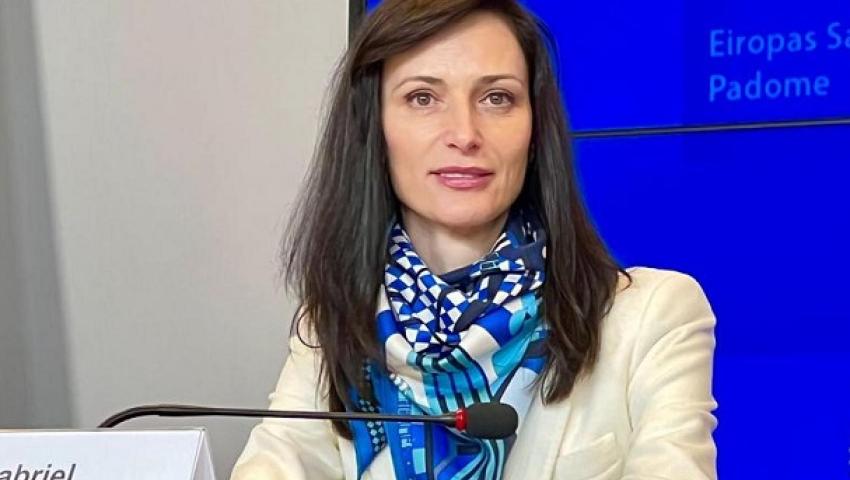 Bulgarian EU Commissioner Maria Gabriel, EU Culture Ministers and Ukrainian Culture Minister Oleksandr Tkachenko discussed actions taken in support of Ukraine's culture and cultural heritage at a meeting of the Culture Council in Luxembourg.
"Russia's attack on Ukraine has affected culture, artists and performers. We are witnessing the destruction of cultural values, including the theater in Mariupol and the museum in the town of Ivankov. We will support the cultural and creative sectors of Ukraine with measures in two directions - protection of artists and workers in the cultural sector, and actions to preserve the cultural heritage of Ukraine, "said Maria Gabriel.
First of all, the Bulgarian EU Commissioner drew attention to the support under the Creative Europe program. The deadline for submitting proposals under the call for projects for cooperation in the field of culture has been extended from March 31 to May 5, in order to include more Ukrainian partners. Maximum flexibility is introduced for ongoing projects. Part of the budget of the new mobility tool this year will be aimed at supporting Ukrainian artists and creators. The Bulgarian EU Commissioner also informed that he and his team are preparing actions in support of Ukrainian artists for 2023.
Maria Gabriel also highlighted the Creatives Unite platform, created on her initiative during the coronavirus crisis. The platform has become a place for the exchange of good practices in support of Ukraine's 33 European cultural networks. Commissioner Gabriel called on the Member States to use the platform to share their initiatives as well, which will contribute to better coherence between them.
She also focused on the protection of cultural heritage. "Culture is a catalyst for peace and cohesion. Ukrainian cultural heritage is an integral part of the European. The Creative Europe program has been mobilized in support of Ukrainian artists and cultural organizations, and with the EU Civil Protection Mechanism we will provide the necessary support for the restoration of cultural heritage. "The situation in Ukraine requires readiness for swift action, and today's meeting with the ministers of culture is a strong message of our solidarity," Maria Gabriel concluded.