Kiril Petkov: The recovery plan will be signed during the visit of the President of the European Commission and no further changes will be made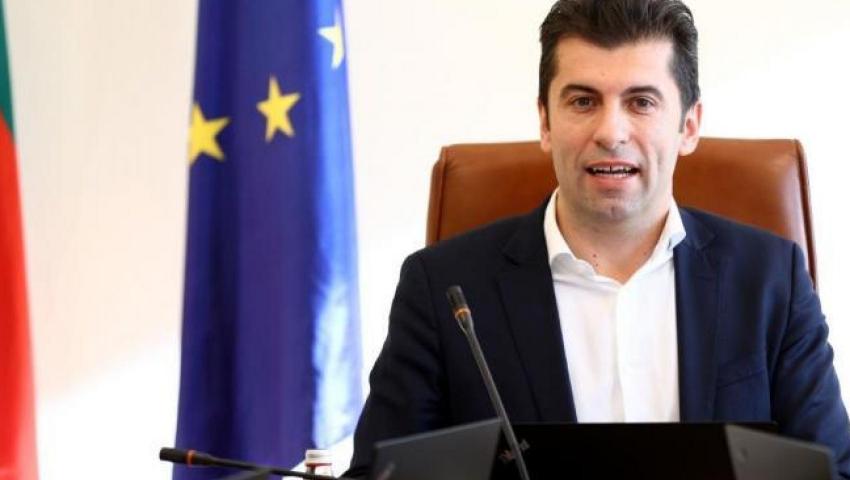 The President of the European Commission Ursula von der Leyen will come to Bulgaria for the "formal signing of the plan" (Recovery and Sustainability Plan). It will no longer change anything, and coal-fired power plants will not close. This was stated in an exclusive interview with bTV by Prime Minister Kiril Petkov.
Asked what the purpose of her visit on April 8 was, Petkov said: "One good goal - the Recovery Plan will be signed. She said in our last meeting: "technically we have finished everything according to plan." Now he will come to make the formal signing of the plan. Nothing will change about him anymore. Bulgarians can rest assured that the absorption of funds will begin immediately after that. And the other thing I'm very proud of is that our coal-fired plants didn't have to be closed because of this plan, because there were preconditions. And the gas independence that would have increased if the previous version of the plan had been used is now being replaced by new technologies, as we all know, already associated with large batteries that will connect them to the entire power system. And this is a revolutionary change, and it turns out to be critical at a time when gas supplies are under threat, "Petkov said.
He also commented on Gemcorp's investments and whether there are Russian interests in the investment.
Gemcorp together with IP3 signed a joint letter of intent with the Bulgarian government. In other words, there is absolutely nothing concrete like a real contract, they just said: "We have funds that we would like to invest in energy. What has happened since then is that we have read the Bird and Financial Times articles carefully. Although we had made sure that so far they have no Russian investments, they obviously had 3 years ago.
Commenting on whether this changes the picture, Kiril Petkov said that "this fact will make us now make a very careful check." He added that he had ordered SANS to submit a full report.
"As you know, in no way would Russian capital at this time, especially if it were not of pure origin, enter the Bulgarian economy in any way," the prime minister said.
He explained the previously spread position of the American embassy as follows: "Assen Vassilev shared that the first meeting with IP3 was when they were in the United States to visit there. But the US embassy has simply made it clear that they are not behind this investment, nor are they "for" nor "against", they are simply withdrawing from this discussion. Petkov reiterated that "from now on, the Bulgarian services must do their job."