Prime Minister Kiril Petkov commits to Bulgarian initiative before EC to reduce gas price
As a government, we will take all measures to deal with inflation, the prime minister promised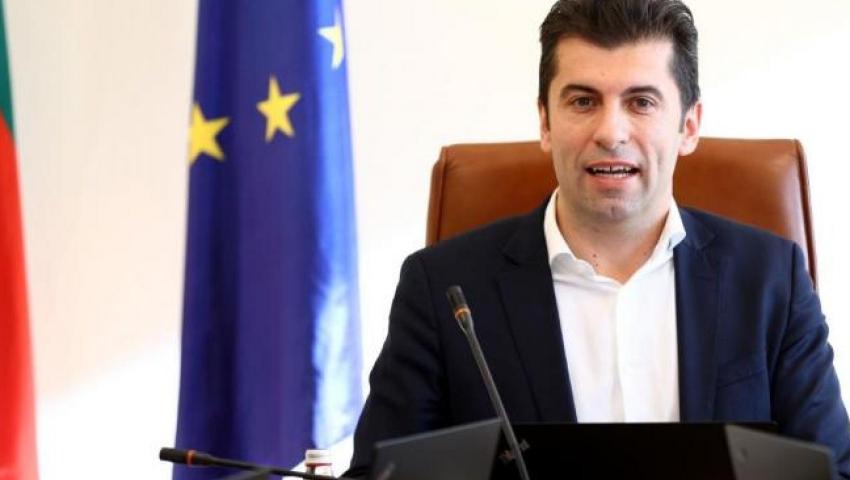 "As a government, we will take all measures to deal with inflation," Prime Minister Petkov said before the start of the regular government meeting. He stressed that the high prices of some goods are currently due to high prices of gas and other fuels on world markets, which is why European countries, including Bulgaria, have identified specific measures to address the situation.
"The European Commission has adopted for discussion the Bulgarian proposal, which will be discussed by all member states. It envisages buying gas together, 27 countries together, through a negotiating team, so that we can use the EU's market power to reach better levels. If the price to be negotiated is over 50 euros per MWh, together we should create a solidarity mechanism and together reduce these levels to 50 euros per MWh in order to achieve better prices for the whole European community, which will also affect prices on electricity ", the Prime Minister commented.
This was stated by Prime Minister Kiril Petkov before the start of the regular government meeting. We recall that the same proposal, with small differences, was already made by Spain last year in the midst of the energy crisis in October. EU Energy Commissioner Kadri Simson said at the time that "there are many issues that need to be discussed - who will pay for natural gas supply and storage, how gas will be transported from different regions," she said, adding that the joint buying gas is one of a number of options in the EU's quest to make the system more sustainable. "
Prime Minister Petkova also said a coordinated reduction in excise duties on fuels was being discussed. "If that happens, we will be able to show all carriers together that we care about them, as well as the whole economy," he said.
According to him, the countries are also conducting an intensified dialogue with liquefied gas suppliers in order to have an alternative, regardless of the development of hostilities in Ukraine. As a measure, the Prime Minister also noted the need to fill the gas storage facilities in our country to 90% before next winter. We remind you that this measure has also already been announced as mandatory by the EC.
Petkov also informed that during the meeting the government is expected to approve the extension of the four programs for business and consumer aid, as well as raising the ceiling for business compensation from BGN 250 to BGN 300 due to expensive electricity. The government has earmarked BGN 738m for the measure, he said.