EU ministers are preparing for a future without Russian energy supplies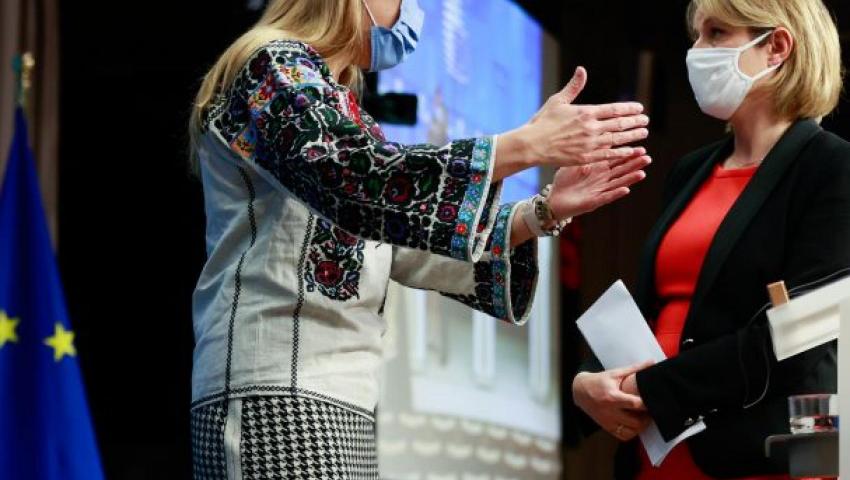 Georgi Velev
The European Union is considering measures to strengthen its energy security, as tougher sanctions against Russia and escalating violence in Ukraine have raised concerns about security of supply for Russian energy products next winter. Europe imports about 40% of its gas, 35% of its crude oil and more than 40% of its coal from Russia. As uncertainty over these imports grows and EU gas stocks fall below 30%, the bloc is looking for alternatives to Russian energy and is carefully planning for next winter, the European edition of Euractiv reports. "Our situation is tense," said EU Energy Commissioner Kadri Simson, adding that the Commission kept EU ministers informed of its forecasts, assessments and contingency plans.
The EU at least has "stable stocks" of oil reserves, Simson explained ahead of a special meeting of the energy minister in Brussels the day before. The European Commission says that even if Russia cuts off all energy supplies to Europe, it will be able to survive this winter. "In the short term, the Commission's analysis has shown that there is no risk to the security of our energy supply in the EU," said Barbara Pompili, the French Minister for the Environment. France holds the rotating presidency of the EU Council until July this year.
Simson also believes that the current assessment is that "the EU can survive this winter safely. At present, gas flows from east to west continue, liquefied natural gas (LNG) supplies to the EU have increased significantly and the weather forecast is favorable. " But the situation is becoming more challenging as Europe looks forward to the winter of 2022.
"Next winter, the Member States and the Commission will step up their coordination to increase our capacity to import liquefied natural gas, for example," Pompili said. "We will have to use our terminals as best we can, we will have to fill these terminals, we will have to increase our stocks. And we need to have more trade with the exporting countries of blue fuel, "she added.
But despite Pompili's focus on aid offered by liquefied natural gas imports, European energy analysts are increasingly skeptical about the EU's ability to do without Russian gas next winter.
In an analysis published on February 28, the Bruegel think tank presented three scenarios:
1. There will be no Russian gas at all, which would require the EU to reduce energy demand by 10-15% of the total annual level.
2. Russian imports are limited, so Nord Stream 1 and Turkish Stream pipelines will operate at capacity, while transit through Ukraine and Poland will stop. This would mean that "Gazprom will make a lot of money" while Europe will still "suffer from the highly volatile gas market".
3. Moderate Russian imports without energy sanctions on both sides. Gazprom's long-term contractual obligations (as indicated by gas flows in 2021) would mean that EU storage could be "easily replenished" and the scenario would "lead to lower prices".
Germany is facing its dependence on gas
As the EU experiences a paradigm shift after another, it looks at the "gas-dependent elephant in the room": Germany, the largest country in the EU and one of the most dependent countries on Russian gas.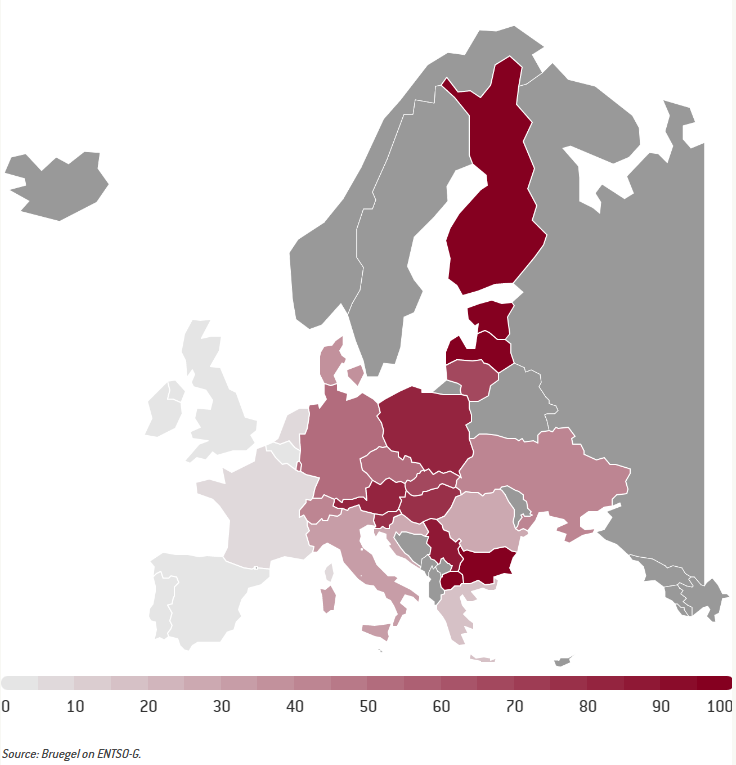 According to Robert Habeck, German Deputy Chancellor and Minister of Economy and Climate Protection, "Russia's attack on Ukraine must also shake Europe in terms of energy policy. "Energy policy is a security policy."
"Strengthening our energy sovereignty strengthens our security," Habeck told reporters ahead of Monday's emergency meeting. He proposed a two-step solution to his country's energy problems. "We need to overcome the heavy dependence on Russian fossil fuel imports - the instigator of war is not a reliable partner," he explained. "Secondly, we need to move the energy transition forward at European level." Habeck himself has already suggested that Europe create strategic reserves of natural gas and coal.
A ministry statement seen by Der Spiegel shows Habeck's plan : From the beginning of August 2022, German gas storage facilities will have to be filled by 65%, increasing to 80% in October and reaching a peak of 90% on 1 December.
Then, on February 1, the gas storage facilities will have to be 40% full. The drafting of the regulation on storage mandates in Germany has been closely coordinated with EU countries and is expected to be part of Habek's "Easter package" for rapid changes in energy legislation.
As far as coal storage is concerned, the situation is considered more challenging, as most German coal-fired power plants operate on a "just in time" basis, which means that coal imports are delivered directly to the kilns. The government can order coal-fired power plant operators to keep 30% of annual consumption in reserve, a German source said.
Additional archaic measures
No matter what is planned for next winter, and despite assurances that Europe will go through this, there are still concerns about historically high energy prices. The European Commission is expected to present next week a follow-up to its October "toolkit" of measures to tackle these high energy prices, including additional ways to tackle the price collapse and analyze the current situation.
For example, a "voluntary mechanism" to reduce energy consumption to "control consumption" is being discussed, Pompili said. "Of course, this is a discussion that [needs] to take place in every Member State," she added.
In addition, a mechanism is expected to be proposed to offer energy consumers an incentive to reduce their consumption, something that has already been done by EU network operators on a smaller scale.
At times when electricity demand is outpacing supply, industrial operators may be offered financial incentives to hold back production until energy demand falls. This new impetus for energy efficiency in the light of the war in Ukraine could introduce an EU-wide framework to ensure that such schemes become more widespread and may even affect households. "We have already thought about this, because it is an integral part of the measures we want to introduce in the medium and long term, namely to counter our dependence on Russia and other countries," Pompili added.