Bulgaria has joined a global research initiative on the circular economy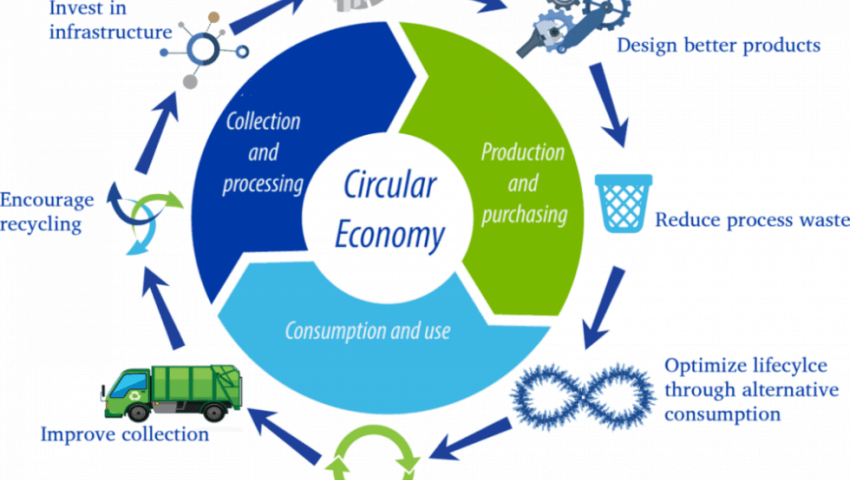 Bulgaria has joined the global initiative Imagine Circularity, which is a worldwide study on the perception of the circular economy. A survey will be available on a special website with a Bulgarian version. Through it, experts will study how citizens perceive the transition from a linear to a circular economy. The questions in the study were developed by a team of scientists from the Copernicus Institute at the University of Utrecht and Brussels-based communications experts from Revolve Circular. This was announced by the Institute of Circular Economics / ICE /, which is a partner of the study. The deadline for completing the survey is January 15, 2022. The goal is to cover 1 million people, BTA reported.
Once the survey is completed, the results will be analyzed by scientists and experts to develop solutions that can then be applied to policy-making, innovative business models and other perceptual initiatives globally and nationally.
Only through such studies, which focus on the views of individual groups, will it be possible to take adequate action for more circular and sustainable solutions for the benefit of all stakeholders, the organization said.
Generally speaking, the circular economy is a model of production and consumption that aims to reduce waste. The process encourages longer use of a product.
The organization points out that the transition from a linear to a circular economy is often explained by various terms that start with "R" or "Re" in English, such as recycle, reduce, refuse, repair, etc.
The transition from a linear to a circular economy is enshrined in the coalition agreement of the Bulgarian government in the "ecology" sector.