Veolia Bulgaria will cooperate with the Thrace Economic Zone in the management of water and energy resources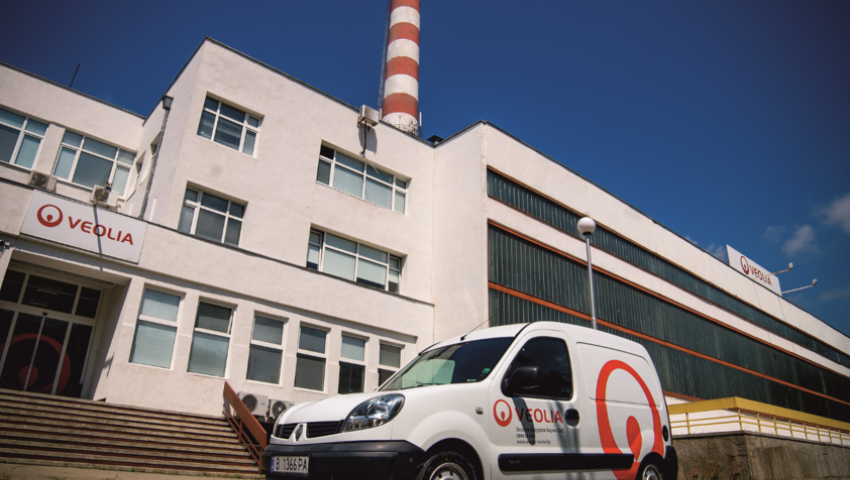 A memorandum of cooperation and partnership was signed between the Thrace Economic Zone / TEZ / and Veolia Bulgaria, TEZ announced. The document was signed by Eng. Plamen Panchev, Executive Director of TEZ, and Francois Deberg, Regional Director of Veolia Bulgaria. The main emphasis is placed on the optimization of the management of water and energy resources on the territory of Thrace Economic Zone. Veolia and TEZ will join forces to promote innovative and sustainable solutions for industrial partners.
Based on the worldwide expertise and know-how of the Veolia Group, the partners are confident that they will have a positive impact not only on the activities (including extending the operational life of the facilities and installations), but also on the operating costs in terms of water consumption and energy and for the reduction of the carbon footprint on the territory of TEZ.
The Thrace Economic Zone (www.tez.bg), officially established as a brand in 2013, is one of the largest and most sustainably developing industrial zones in Bulgaria and Southeast Europe with an area of ​​10,700,000 square meters. It unites 6 subzones in the region of Plovdiv. Since the establishment of the first zone in 1996, more than 200 companies have been attracted, most of which are world leaders in their field, more than 3 billion euros have been invested and more than 35,000 jobs have been created. TEZ is among the pioneers in the EU with its strategy for the development of "new generation" zones - carbon-neutral industrial parks.
Veolia Bulgaria is part of the Veolia Group (www.veolia.com), which strives to be an example of ecological transformation. With nearly 179,000 employees worldwide, the group designs and delivers solutions that are both useful and practical for managing water, energy and waste services. Through the activities in these three complementary areas, Veolia helps to develop opportunities for access to resources, conservation of existing resources and their renewal. In 2020, the Veolia Group provides water services to 95 million people worldwide, sewerage services to 62 million people, has produced nearly 43 million megawatt-hours of energy and processes 47 million tons of waste. Veolia Environman (whose shares are traded on the Paris Euronext: VIE) recorded consolidated revenues of 26.010 billion euros in 2020, the statement said.
We remind you that in Bulgaria the group operates in the water and energy sector through the companies Sofiyska Voda AD and Veolia Energy Bulgaria.