Prime Minister Yanev: In almost all ministries there are signals of corruption
In one ministry alone, there are more than 60 such signals sent to the prosecutor's office, the prime minister announced on the government's Facebook profile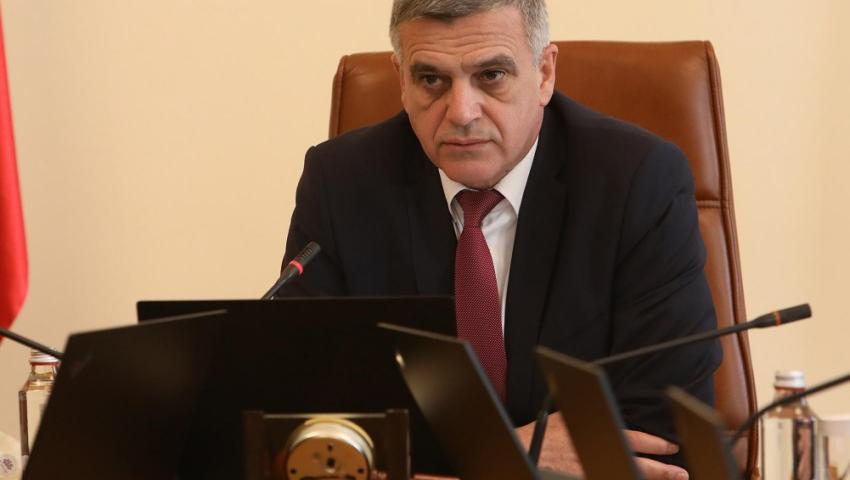 Corruption signals have been filed in almost all ministries. All ministries have found practices in which, according to the assessment of the respective ministers and their teams, there are violations of the law. In one ministry alone, there are more than 60 such signals sent to the prosecutor's office. All signals have been handed over to the state prosecution, said the caretaker Prime Minister Stefan Yanev, who answered questions from citizens on Facebook.
However, the caretaker Prime Minister stressed that the executive is not an investigative body. We cannot label it as a crime, Yanev said. He clarified that at first glance it seems that we have created enough structures to fight corruption in the country, but this phenomenon exists and we are far from good European practices.
We still have work to do, and this is probably one of the topics related to the reforms in the judiciary, to find better practices and tools that counteract this phenomenon in cooperation with the citizens, who must be sufficiently vigilant and give the appropriate signals. , pointed out the caretaker Prime Minister.
Over 180 thousand Bulgarian citizens have kept their jobs in the last 6 months thanks to business measures. This was stated by the caretaker Prime Minister Stefan Yanev in the column "The government speaks! Openly", broadcast live on the Facebook page of the Council of Ministers. Yanev stressed that the social sphere and business support are among the priorities of the government, citing as an example the over BGN 500 million spent on one of the latest measures.
"From the point of view of the labor market, we are doing very well. The measures that have been taken by the government in the last six months are obviously yielding results," Stefan Yanev said. According to him, unemployment in Bulgaria is at historically low levels, which Yanev defined as an indicator of the relatively good business climate in our country.
"The average increase in pensions is about 23 percent, which is above inflation at the moment. There is enough reason for people to rest assured that they will cope this winter season," said Stefan Yanev. He also reminded of the increased heating aid of BGN 523, which is one-time and is given at the beginning of the heating season.