Roads Branch Chamber: Hemus construction contracts and activities comply with the law
Our members have always cooperated with the state and provided all the requested information, says the position of the organization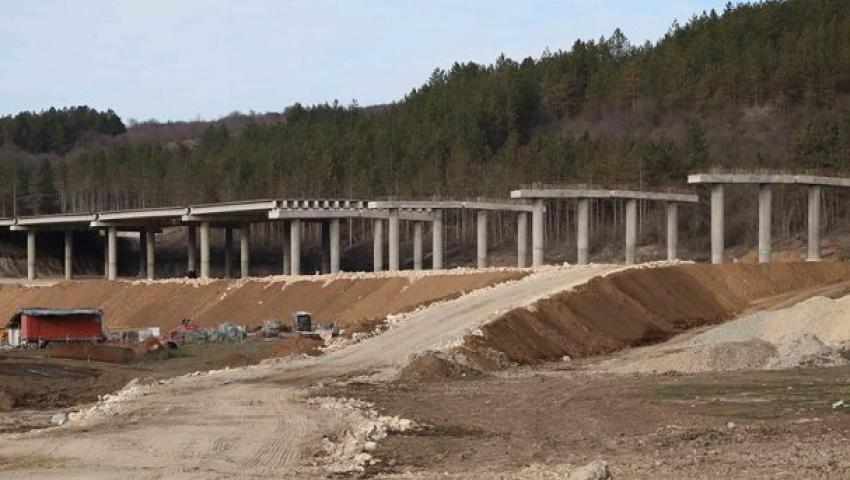 All companies, members of the Bulgarian Branch Chamber "Roads" (BBCR) fulfill their relations with the contracting authorities according to the concluded contracts. The contracts related to the construction of the Hemus highway comply with all principles and requirements of the Bulgarian legislation. This is stated in the position of the Bulgarian Communist Party regarding the arrests and interrogations in connection with the inspections of the state on the construction of the highway in Northern Bulgaria. It states that last night officers of the General Directorate for Combating Organized Crime detained and interrogated representatives of road construction companies because of their fulfillment of contracts related to the construction of Hemus.
In this regard, the Governing Board of the Chamber strongly condemns and opposes the actions of law enforcement agencies in recent hours. "The chamber will not allow its members to be deliberately prevented from carrying out their activities. Its leadership insists that the political campaigns and attempts to ruin an economic sector of national importance be stopped and that all those involved in the construction processes on the territory of the country fulfill their contracts in a quality and timely manner, "the position reads.
It also states that in recent months the participants in the protests of road builders have been subjected to additional inspections by the National Revenue Agency and the Economic Police. "The Board of Directors of the Bulgarian Communist Party is adamant that in a democratic state the repression of private business by the state and its structures is inadmissible. The member companies of the Chamber have always assisted the state institutions and bodies and have provided comprehensive information. Over the years, companies have proven their expertise and loyalty to the interests of society. "BBC Roads will protect their interests in all statutory ways," the statement said.