Tasko Ermenkov: We are facing an energy crisis, it is time for the state to intervene
If we had another base capacity like Belene, there would be no problem with market liquidity, he said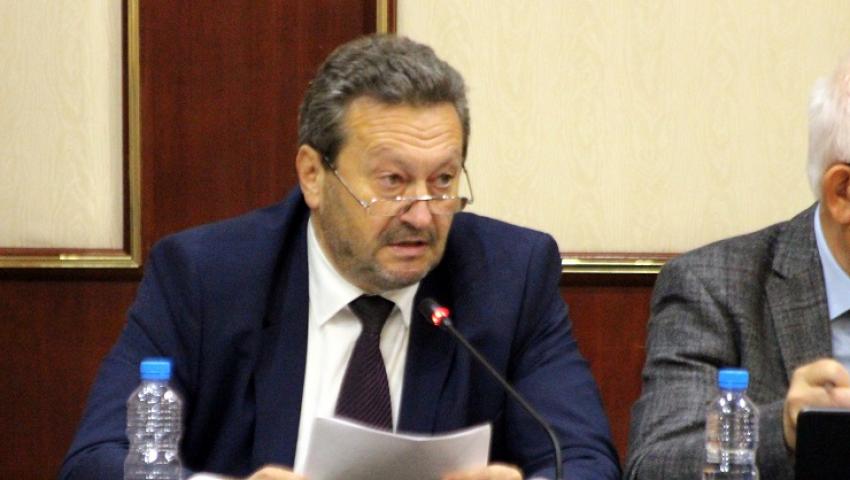 Bulgaria is facing an energy crisis that can no longer be avoided. That is why the state must step into its role and intervene to quell it as much as possible. Such an opinion was expressed by energy expert Tasko Ermenkov during the International Energy Forum "Bulgaria's Energy Security - Nuclear Energy and Gas?"
"Not only gas prices, as we see electricity prices, are also recording record levels in the day-ahead segment today. The only way we can mitigate this situation, because it is too late to talk about avoidance, is for the state to intervene. Following the example of Spain, following the example of Greece, where the state has made certain commitments. Some elements of Hungary's energy policy are also not to be overlooked, so there is work to be done. "It is necessary for the government to concentrate on this problem first and seek broad discussion and consensus on the solutions, because otherwise they will have no effect, as there are always dissatisfied people," he said.
According to Ermenkov, the state has a number of tools at its disposal to counteract the high prices of electricity and gas, through which to support both business and household consumers. Such are the reduction of the excise tax on energy, the taxes on the small consumer basket, so that consumers can live better, to compensate households for a certain amount of electricity they use, to free the poorest from paying electricity for at least 6 months without being interrupted. An adequate opportunity to support the business is the transition to long-term contracts for electricity supply between Bulgarian electricity producers and large consumers. "There are many things, but we have to sit down and talk about them," Ermenkov said.
As others spoke at the forum, he also stressed that there is a strong link between high energy prices and policies for the transition to clean energy. Bulgaria has also had opportunities in the recent past to make sure that it is not so vulnerable to this transition. "Naturally, these prices do not come by themselves, because if we currently had another base capacity such as the Belene NPP, there would be no problems with liquidity in the market," Ermenkov said.
On the other hand, according to him, there was a way to counteract the record increase in gas prices that we are currently seeing. "When we signed the contracts for changing the pricing last year and when I warned that this was a conjunctural reduction in prices and a huge jump awaited us, if we had then considered what formula to use, we would not be in this state today," Ermenkov said.
According to him, the policies pursued by Bulgaria lately are "policies of the moment", they solve issues that are at the moment. "But in the energy sector there are no decisions for a day, usually taken today, they have an effect in 10-15-20 years," he said.