Prime Minister Yanev: We must make efforts to transform our energy
The recovery plan must be sent to the EC by October at the latest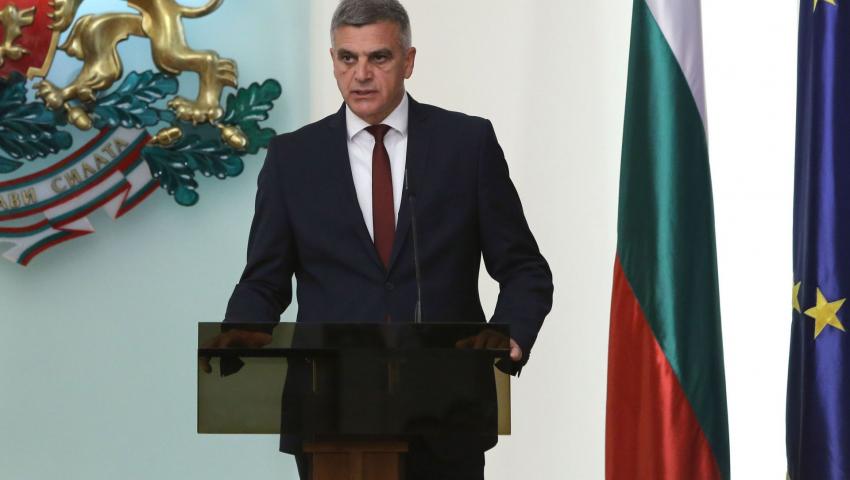 We have an energy system that works at the threshold of its capabilities. Our country exports a lot of electricity, the caretaker Prime Minister Stefan Yanev explained to Darik Radio. According to him, the prices of electricity in our country are one of the lowest in Europe. Only Poland has lower prices. "What we are doing is big and complex, but we must make an effort to transform our energy," the caretaker prime minister said. We are constantly in meetings with business, with the Bulgarian Independent Energy Exchange, with the energy distribution companies, with the EWRC. Everything that depends on the government is done. We are a small country and we cannot control the world market, Yanev said.
Bulgaria must decide on the development of nuclear facilities, this seems like a logical process, but we do not seem to have time to sit down to debate, the caretaker Prime Minister commented.
The recovery and sustainability plan
The recovery plan was improved and commented on at the level of experts in the European Commission, Yanev said. However, he pointed out that there is one major problem that seems insurmountable. The experts from the European Commission want a clear deadline for closing the coal power plants in our country, the Prime Minister announced.
We are faced with the dilemma of whether we can make such a decision or try to find another solution with the EC, said Yanev.
The options are there, he said, adding that the deadline - 2036 - for closing the Maritsa is acceptable, but the topic will also be raised at the political level, in the European Council. We will look for solutions, the prime minister explained. He expressed the expectation that the plan would be sent to Europe by the end of September, at the beginning of October at the latest.