There will be new costs for production and delivery of equipment for Belene NPP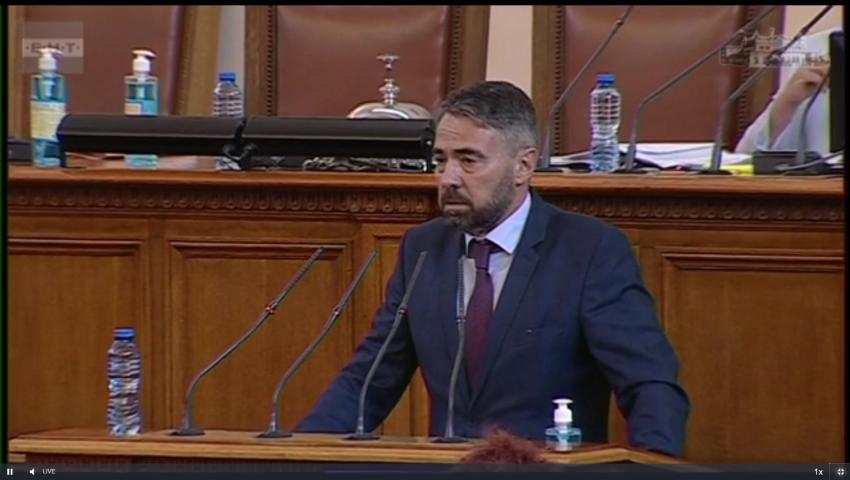 There will soon be new costs for the production and supply of equipment for the Belene NPP. This was predicted in the Parliament by the Minister of Energy Andrey Zhivkov. According to me, at the moment in the Russian plants Volgodonsk and St. Petersburg there is equipment for the Second Nuclear Power Plant, which has not been paid for by NEK and the state. We still do not know what exactly they are worth, but it will soon become clear and the costs must be paid, "Zhivkov explained.
When asked by MP Martin Dimitrov, the Minister answered that the total value of the current costs for Belene NPP after the restart of the project is BGN 10 million. It is mainly for maintenance and conservation of the delivered equipment for both units. NEK still continues to incur costs for storage and re-conservation of equipment with a long production cycle for Belene NPP, according to a signed agreement with Atomstroyexport, recalled Minister Zhivkov.
During the parliamentary control, a question was also addressed to the Minister about the management of the Electricity System Operator (ESO). "By letter dated June 2, I asked the Ministry of Finance, PFIA to check ESO for European funds spent. By letter dated June 8, I was informed that a financial inspection has been assigned and is being carried out for the period from 2017 to 2020. From ESO has also set up a working group to assist in the inspection. So far, no report has been provided on the inspection, "Zhivkov explained.
The Minister clarified that after receiving the inspection report, he will disclose the data from it. "You know that ESO is a subsidiary with a two-tier management system, the sole owner acts through a general meeting, it is a transmission system operator, and is an independent company according to European requirements. In this regard, the Supervisory Board includes two categories of members - independent and representatives of the state ", the minister explained. "I do not have the levers to determine the leadership of ESO, but if I am bothered by the fact that there are suspicions of abuse, the fact bothers me, but I can only react within my competences," Zhivkov added.