Foreigners want to invest in our country in CO2 capture, storage of electricity, production of electric cars
A memorandum of 140m euros for a plant for a new generation of electric cars is expected to be signed this Saturday, Petkov announced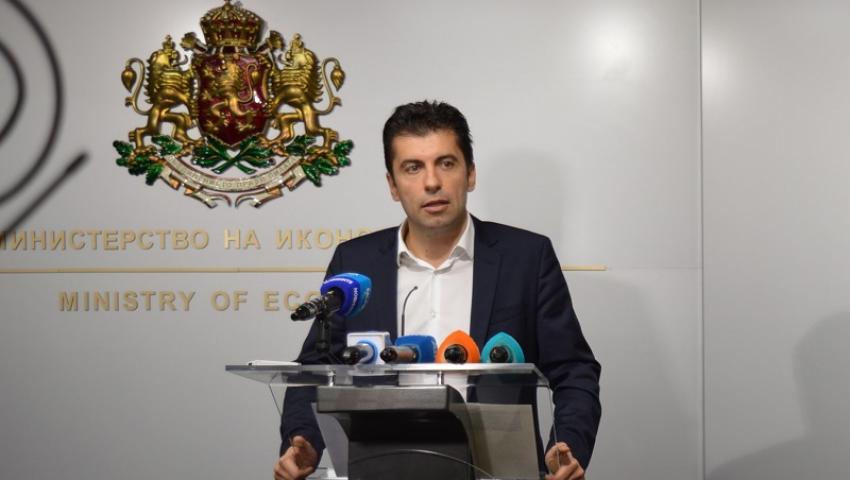 Within 5 weeks, we received 602 letters from companies from around the world, expressing a desire to invest in our country, to export Bulgarian products and to cooperate with our companies and research units. This happened within the announced "competition" between our trade attachés abroad who can attract more foreign companies to do business in our country or with our companies. The news was announced at a special briefing by the Minister of Economy Kiril Petkov.
Of the letters received from the foreign companies in question, 129 relate to the intention for direct investment in Bulgaria and export of our products, 218 are for such interest, and 255 are for a desire to cooperate with our companies. Petkov clarified that he was surprised by the number received, as he expected no more than 300, instead of 602. The Minister of Economy noted that most of these 602 letters relate to the entire country and there is not even a clear concentration in specific area.
A major investment is expected to be announced within days
One of these intentions will most likely be announced as a direct investment in Bulgaria this Saturday, when a memorandum is expected to be signed, said the Minister of Economy. This is a European company that wants to produce a new generation of electric cars. We are currently in the final phase of negotiations with her. It is not just a question of assembling electric cars in our country, but also a large part of the components will be purchased by companies that are part of the Bulgarian automotive cluster, thus realizing greater added value from this production. Petkov added that the investment will be around 140m euros, and also hopes that if the memorandum is signed, two of these cars will be parked in front of the ministry he heads. He added that one of the best things in this case is that the plant will not be in Sofia.
We are looking for better contacts with investment agencies in the countries of the "Three Seas"
The Executive Director of the Bulgarian Investment Agency (BIA) Stamen Yanev noted that in a very short time his team, as well as that of the Ministry of Economy, will try to convert these wishes into real deals. His wish is that in the next few months at least part of these interests and intentions will begin to be realized, to start the procedures and to achieve real results in attracting and increasing foreign direct investment.
During the upcoming meetings on Thursday and Friday in Bulgaria on the initiative "Three Seas", Yanev noted that he hopes that concrete deals will be reached there, but also to achieve much better contacts with investment agencies from the other 12 countries from "Three Seas" in order to be able to work better with them in the field of attracting real investment projects along the lines of the so-called. European projects of mutual interest implemented within two or more Member States.
Petkov noted that during the competition there was not a single commercial attaché who did not submit letters of intent. The largest number are the declared interests, which arrived in our country through our trade representations in London and Washington. He also clarified that it is not just about fairy tales, but about actually signed official letters with the logos of the respective companies, who say that they are interested and want to invest in Bulgaria.
Interesting and innovative projects
Petkov's adviser Victor Nasser, who was part of the organization, gave specific examples of some of the letters. For some it is about opening new productions, for others - for expanding existing ones, for others - for opening logistics centers, there are projects in the field of real estate, and there are many intentions for cooperation in the field of science and innovation. According to him, some of the projects are particularly interesting. One is an innovative European company that wants to open a multifunctional center in Bulgaria. There is a growing desire to expand production in the automotive sector, as well as for high-tech medical devices, and there is a project of a Euro-Asian consortium again related to the automotive industry. Among the senders are US companies intending to invest in CO2-capture systems, an important Green Deal issue. Another European company is interested in investing in electricity storage systems. Again, a European company is interested in investing in the production of space technology, in particular for 3D printing of components for small satellites.
We have the capacity to attract many of these investments
Specifically for the space field, talks were held with the European Space Agency, from where they announced that they would come to Bulgaria in September to assess our capacity in the field. It also turned out that there are many Bulgarian companies that operate in the field of space food, although we have had this since the 70s of the twentieth century. At the same time, the best radio amplifiers for sending signals between Earth and space are manufactured by a Bulgarian company, thus ahead of even the Japanese and Americans. Our company is also behind the development, which helps to distinguish the individual objects in photos taken from space.
The Minister of Economy noted that negotiations have already been held with some of the companies, there are even those who have visited our country and talked here. He also noted that these are not huge companies. "Bulgaria should not be a destination only for multibillion-dollar companies. And it should be a destination for small and medium-sized businesses in Europe, which wants to be able to optimize its trade through Bulgaria, "said Petkov. He gave the example of a German family medical equipment company, with annual sales of less than 10m euros. They want to make a factory for a medical device that is unique. They want to do it in Pleven, because there is a large cluster for tailoring services. They have already found territory.
Large factories using electricity, worried about high loads in winter and night
Perhaps the biggest challenge for Bulgaria in the next 5 years will be the restructuring of the energy sector, Petkov commented on the state of our electricity system and electricity prices. According to him, an alternative must be found and a way to do this in the most adequate way, preserving jobs, but also assessing the reality that emissions are already at a high price. "Therefore, the problem must be solved quickly. Some of the ideas in the Reconstruction and Development Plan are aimed in this direction, " Petkov said.
From his point of view, 10 years of time have already been lost without a new base power. The big problem is right there, according to Petkov. Without committing enough expertise on the issue, he added that winter time at night is the time when Bulgaria needs the most electricity. For this reason, companies that use electricity very intensively in their production are beginning to fear. "If we do not solve this problem, there is a danger of losing these energy-intensive businesses. That is why our priority should be №1, because at some point in the near future we may become uncompetitive, "said the Minister of Economy.