Ministry and employers work together on a more effective electricity compensation program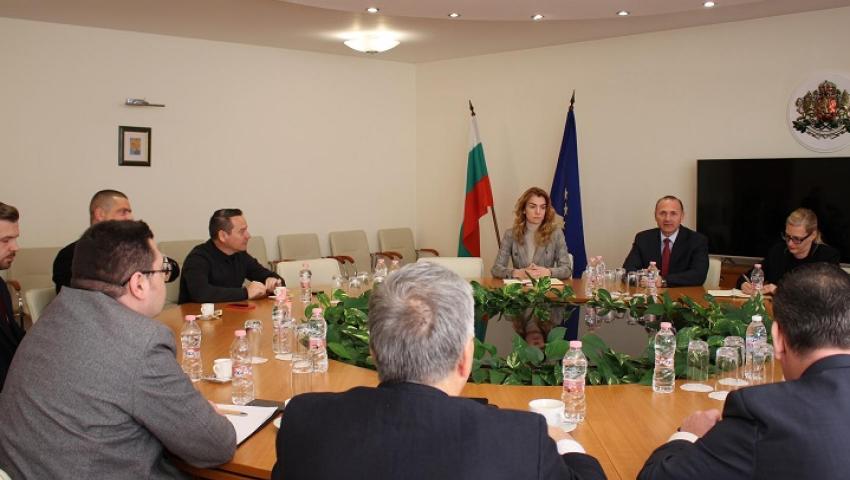 The Minister of Energy Rosen Hristov met with representatives of employer organizations. Attendees agreed that the electricity compensation program should continue, but also be more effective. Both sides expressed the opinion that the stabilization of the industry was achieved with the compensations, which in turn led to the preservation of employment, increasing the competitiveness of Bulgarian companies, as evidenced by the significantly increased exports, wages and revenues in the budget.
At the meeting, it was agreed to create a working group under the leadership of the ministry to develop an even more effective mechanism for implementing the compensation program so that it has a direct effect on reducing inflation, achieving energy efficiency and increasing the share of RES for own consumption. In this regard, practices that are applied by other EU countries and their possibilities for implementation in Bulgaria, as well as their adaptation to local conditions, were discussed.
The role of energy and the need to ensure the optimal functioning of all generating capacities in order to generate funds for the compensation program were reported.
Employers have clear priorities for developing the industry and protecting the interests of both businesses and end users. "These priorities are fully supported by the Ministry of Energy and this allows close cooperation both at the managerial and expert level with a common goal - effective use of state funds", emphasized Minister Hristov.
For their part, the representatives of the employers' organizations emphasized again that the compensations are not "aids", but a return of what was taken by the enterprises as a result of the distorted market.
Next week, the first meeting of the working expert group will be held, which will shortly come up with specific proposals.