Minister Hristov: Within days we will announce a procedure for a supplier of nuclear fuel, we have applications from two candidates
There is no danger of a change in the radioactive background, said the minister, who visited the Kozloduy NPP after the shutdown of the 6th reactor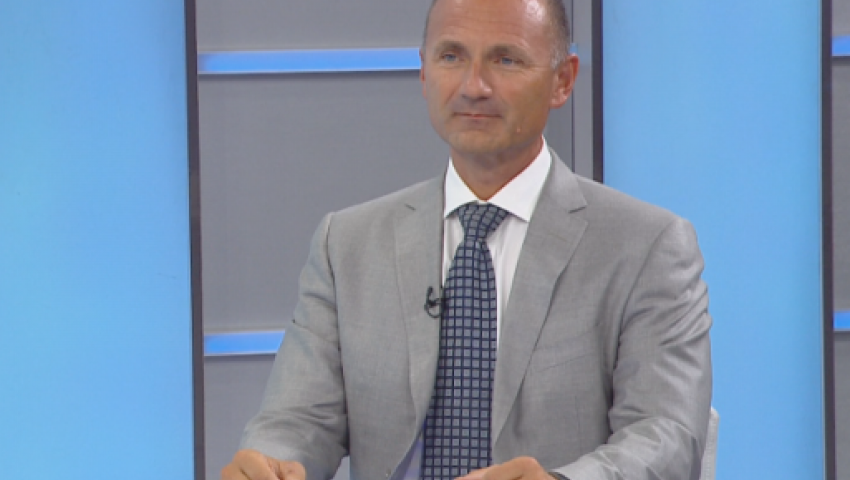 In the next few days, our country will announce a procedure for selecting a supplier of nuclear fuel. This was said by Energy Minister Rosen Hristov during his visit to the Kozloduy NPP. This happened today after the sixth power unit of the nuclear power plant was disconnected from the country's electricity system due to a technical problem on Sunday.
According to the minister, one of the reasons for his visit to the plant is precisely its readiness to switch to work with new nuclear fuel. A procedure for its delivery has been announced, in which the American company "Westinghouse" and the French "Framatom" participate. As you know, supplies from Russia are in question due to Russia's reluctance to cooperate... So, we are focusing entirely on European and American sources of fuel, and we expect contracts to be signed soon," said the minister of energy.
"After conducting many tests, the various hypotheses for the cause of hydrogen leakage from the generator's cooling system were reduced to a single hypothesis. All analyzes point to a technical problem," said the Minister of Energy, quoted by Nova. He assured that work is being done on his removal. The unit is expected to be released within days after more tests are done. "It's about seals that are currently being replaced," he specified.
"There is no danger of a change in the radioactive background", Minister Hristov was categorical.
"Such things happen, even stranger things have happened", commented Deputy Minister of Energy Elenko Bozhkov, emphasizing that in the last 10 years there have been 5 similar technical problems in the same hydrogen cooling system.
The Energy Minister also commented on the lower gas price for November, which EWRC approved. According to him, the price is expected to rise slightly for December and January due to higher consumption, but it certainly would not reach its levels from September.
The clear and guaranteed rules we introduced brought companies that had previously withdrawn back to our market. As a result, the price is falling and we have already secured supplies for November, the minister pointed out. According to him, it is possible that for the active heating season - December-January, there will be a slight increase in prices, but "we will be far from the prices for September".
The minister announced that the gas storage in Chiren is already 90 percent full and the process is going at a good pace.