Tasko Ermenkov: "Gazprom" is the only option for supplementing our insufficient quantities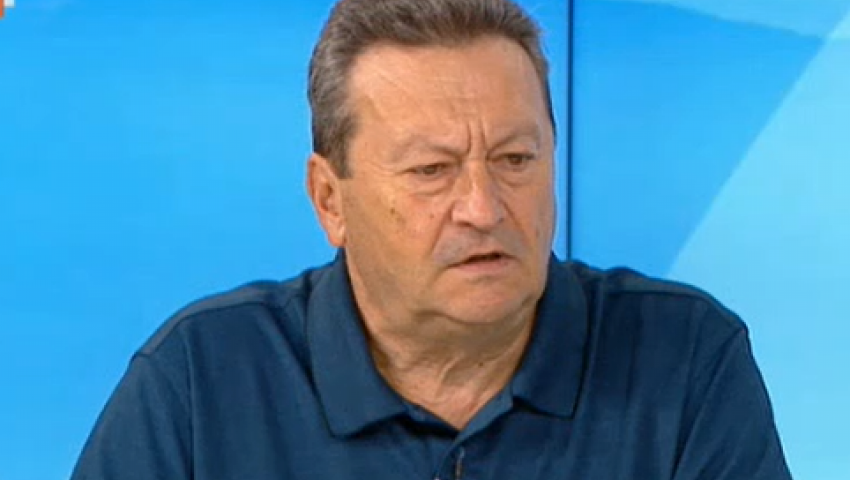 "Gazprom is the only option for supplementing the quantities we lack," Tasko Ermenkov, a member of the National Assembly of the BSP, said in "The Day Begins" on BNT. He described the actions of the caretaker government in the field of energy as wandering. He predicted that next year the problem with gas supplies will deteriorate.
"Due to the high demand for liquefied gas, the possibility of purchasing it will be minimized. In addition, Bulgaria is a small consumer of gas. It is good to prepare our future gas contracts, including with Gazprom, paying attention to pricing. In in connection with energy, we will be more categorical, because an economy without reliable sources of energy is unthinkable", Tasko Ermenkov added.
On the topic of energy, he pointed out that recently representatives from DB, including from the "Greens" and from "We continue the change" support the thesis "that not only but without Gazprom we can hardly solve the gas problems in Bulgaria".
Tasko Ermenkov regrets that the BSP failed to convince its partners of its rightness during the administration of Kiril Petkov's government.
"There are many candidates who try to dislodge BSP from the political scene, but every such attempt ends disastrously for the one who does it. Regardless of the diversity of opinion sometimes in BSP, the party is stable and wise enough and the people who vote for it, they know that they support the policy she is carrying out," emphasized Tasko Ermenkov.
According to him, the Bulgarian Socialist Party is the only one that fulfills its promises during the election campaign.
"At the moment, there is a change - we are appointing more socialists to the places of less socialists. Even less, "We continue the change", which is a centrist-populist party, can occupy the left space", declared Tasko Ermenkov.
Regarding a possible and future partnership with "Democratic Bulgaria", Tasko Ermenkov explained that "when the national interest requires solving issues of national importance, such as the fight against corruption, bringing justice into the judicial system, which must be equal for all, then there can be no ideological differences".