Alexander Nikolov: Bulgaria will not negotiate with its head bowed and under pressure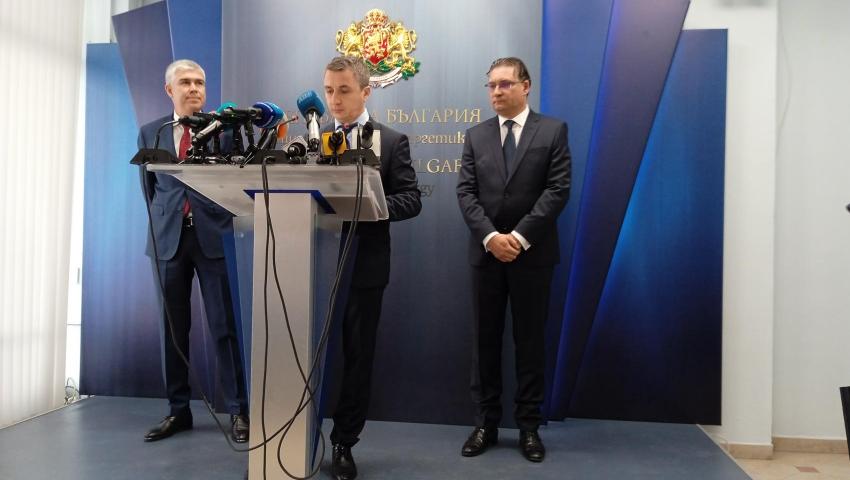 The Bulgarian Energy Holding has ensured the continuity of natural gas supplies and an emergency regime will not be necessary. For all consumers the gas supply is guaranteed for one month ahead. This was announced by the Minister of Energy Alexander Nikolov during an extraordinary briefing after the announcement by Gazprom to suspend gas supplies.
Nikolov confirmed that Bulgaria has paid its obligations under the contract with Gazprom Export, but in dollars, as required. Bulgargaz has an invoice for the payment, the minister said. He explained that the analysis shows that the new two-stage payment procedure proposed by Russia is not in line with the existing agreement until the end of this year and poses significant risks for the Bulgarian side, including making payments without receiving any gas supplies from the Russian side.
In particular, it is about the risks posed by the currency conversion procedure, it became clear from the explanation of the Minister of Energy. According to him, if after this payment the Russian company stops deliveries, it will be a breach of contract.
On Tuesday evening, the Ministry of Energy announced that Bulgargaz EAD had received a notification that natural gas supplies from Gazprom Export would be suspended as of April 27, 2022.
At the moment, gas supplies have not been suspended, and when this happens you will be notified, the minister said, adding that the gas day starts at 9 am. According to him, up to 18% of the Chiren UGS is full.
He also touched on the chronology that led to the current situation, including the method of payment. Poland and Lithuania are in the same situation, he said. "Gaza is used as an economic weapon," said Minister Nikolov, expressing regret that the agreements are not being implemented properly - in accordance with the law.
"Bulgaria will not negotiate under pressure and with its head bowed," the energy minister added. He assured that from July 1 our country will receive larger quantities from Azerbaijan.
The Bulgarian side has informed about the situation the General Directorate "Energy" at the EC and remains in constant contact with it.
Alexander Nikolov criticized the previously implemented projects. "Unfortunately, infrastructure projects from the past cannot guarantee energy security," he said.