Conclusion: There is no water pollution around Vera Su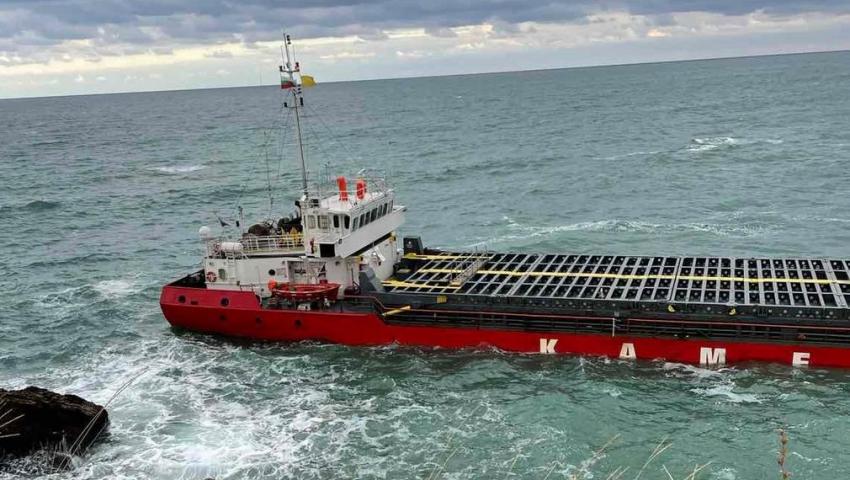 No water pollution was detected within a radius of one mile around the stranded ship Veru Su. This is the conclusion of the survey with a drone sent by the European Maritime Safety Agency, according to the Ministry of Transport.
The state has requested assistance from the Agency for the provision of technical means as part of measures to reduce the harmful impact on the environment.
In addition to the drone, two floating bunkers have been provided, which are already traveling to Bulgaria. They will be used to remove the liquefied cargo from the ship due to the entry of water into the barn.
Meanwhile, by order of the Minister of Environment and Water Asen Lichev, a frequent one-hour water sampling was provided in the area of ​​the damaged ship "Vera Su", including last night. Ammonium nitrogen values ​​show a stable retention trend up to normal values ​​for coastal waters in the area. Field samples are taken to establish indicators such as PH active reaction, temperature, dissolved oxygen, oxygen saturation, the data of which also show that the trend is stable - to date it is as it was on September 25, before the failed operation on cargo transfer.
For now, the sea around the shipwreck is calm. The Ministry of Environment and Water continues to monitor the condition of the waters in the Black Sea in the immediate vicinity of the stranded ship, the Ministry of Environment announced.