Ministers Zhivkov and Skrekas discussed the development of the Greece-Bulgaria interconnector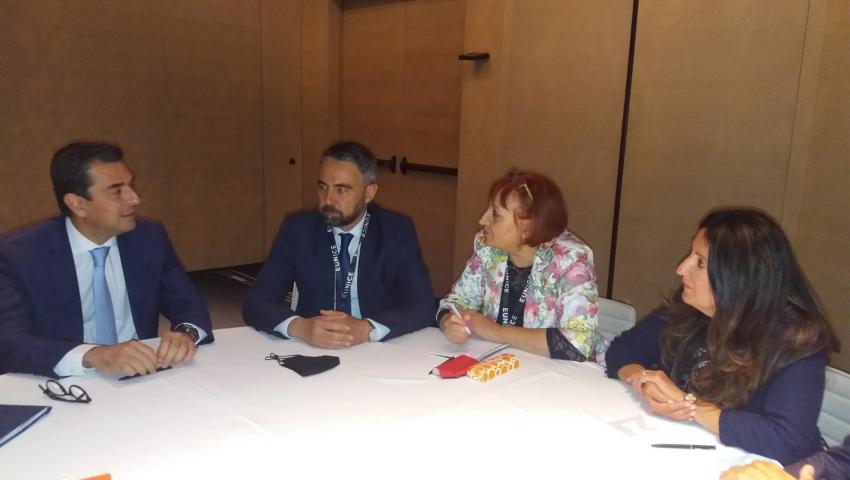 During his visit to Thessaloniki to participate in the Fifth Energy Forum for Southeast Europe, Energy Minister Andrei Zhivkov discussed with his Greek counterpart Costis Skrekas the development of the region's key IGB interconnector project. The US Ambassador to Bulgaria HE also took part in the conversation. Hero Mustafa, announced by the Ministry of Energy.
The Bulgarian side expressed its serious concerns about the accumulated delay in the construction, for the overcoming of which a series of meetings were held. "The government is fully assisting the contractors in accelerating the construction," said Minister Zhivkov.
The shareholders in the project company ICGB have confirmed their commitment to complete the construction by the end of this year. According to the latest updated schedule, the commercial operation of the connection should start in the middle of next year.
Ministers Zhivkov and Skrekas reaffirmed their full commitment to the development of the project, which is key to energy diversification in the region.
The Fifth Energy Forum for Southeast Europe was held on September 10, 2021 in Thessaloniki, Hellenic Republic. The event is organized by the American-Greek Chamber of Commerce and the Greek Energy Association, in cooperation with the US Embassy in Greece. The forum discussed the risks and opportunities for energy transformation in the region, investment challenges related to the implementation of the European Green Deal, the prospects for energy cooperation in the region, the development of energy interconnection projects in Southeast Europe and others.